China's new yuan loans rise in November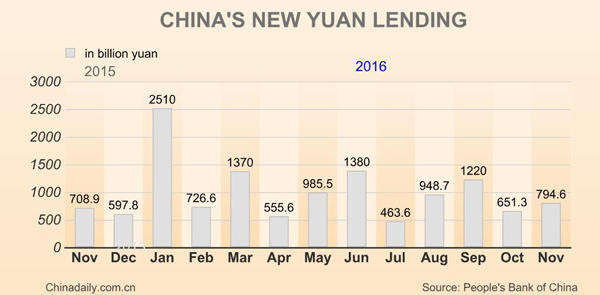 BEIJING - China's new yuan-denominated lending in November rose to 794.6 billion yuan ($115.11 billion), up from 651.3 billion yuan a month ago, data from the central bank showed on Wednesday.
The M2, a broad measure of money supply that covers cash in circulation and all deposits, increased 11.4 percent year on year to 153.04 trillion yuan by the end of November, the People's Bank of China said in a statement on its website.
The narrow measure of money supply (M1), which covers cash in circulation plus demand deposits, rose 22.7 percent year on year to 47.54 trillion yuan.