China's industrial output expands 6.2% in November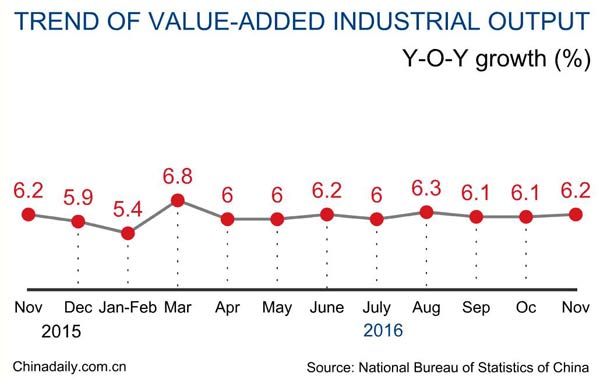 BEIJING - China's industrial output expanded 6.2 percent year on year in November, thanks largely to the electronic equipment and automobile sectors, official data showed Tuesday.
The growth rate is 0.1 percentage points higher than October, according to the National Bureau of Statistics (NBS).
Industrial output in the first 11 months this year grew 6 percent from the previous year, holding steady from the pace of the first ten months, NBS figures revealed.
Industrial output, officially called industrial value added, is used to measure the activity of designated large enterprises with annual turnover of at least 20 million yuan ($2.9 million).