China will 'not own' Chicago Exchange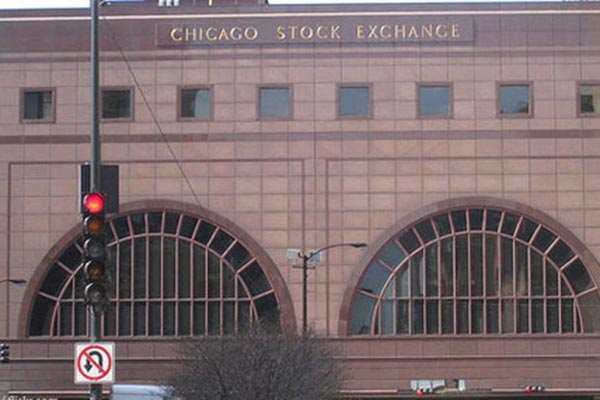 A view of the Chicago Stock Exchange. [File photo]
Purchase by Chinese investors is subject to national security review
The Chicago Stock Exchange Inc said Chinese interests will control 49.5 percent of the exchange if a proposed sale of the company gains regulatory approvals.
In a bid to allay fears over its pending acquisition, the Chicago Stock Exchange, or CHX, revealed its proposed ownership structure in a Nov 23 filing with the US Securities and Exchange Commission.
"The Chinese government will not own or control CHX after the transaction is completed," a representative from the exchange said in an email on Tuesday.
In February, the 134-year-old Chicago Stock Exchange reached an agreement to be acquired by a group of Chinese investors. As of January, the Chicago Stock Exchange handled just 0.5 percent of US trading, according to market researcher TABB Group.
The Committee on Foreign Investment in the US, or CFIUS, must approve the transaction. CFIUS, made up of representatives from several federal agencies, including the departments of Treasury, Defense, State and Homeland Security, reviews proposed foreign acquisitions, mergers and takeovers of US businesses that may raise national security concerns.
News reports have suggested that the panel may be concerned over whether the Chinese government would have influence over the exchange's owners.
The CHX representative said it expects to hear from CFIUS by the end of the year. CHX management would remain in place following completion of the deal.
According to the SEC filing, the new owners would include a Chinese company, Chongqing Casin Enterprise Group Co, which would own 20 percent of the exchange's parent company.
The filing said other proposed owners include Chongqing Jintian Industrial Co, Chongqing Longshang Decoration Co and Raptor Group, the family office of former hedge-fund manager Jim Pallotta, which also owns part of Italian soccer team AS Roma.
US investors, the filing said, include Jay Lu, a US citizen, as well as Anthony Saliba, a board member of CHX Holdings Inc.
The CHX hopes the acquisition will help it lure Chinese companies looking to list in the United States. Lawmakers including US Representative Robert Pittenger, a Republican from North Carolina, have raised questions about the deal.
The Wall Street Journal reported that Pittenger said at a House Financial Services Committee meeting earlier this month that he had met with SEC Commissioner Michael Piwowar about the sale of the Chicago Exchange.
Piwowar "expressed some of the same concerns regarding the corruption inside Chinese firms, as well as their complacency and the lack of transparency within them," Pittenger said according to the Journal.
Pittenger's office did not respond to a request for comment on the report.