Chinese construction group signs $105m deal for British project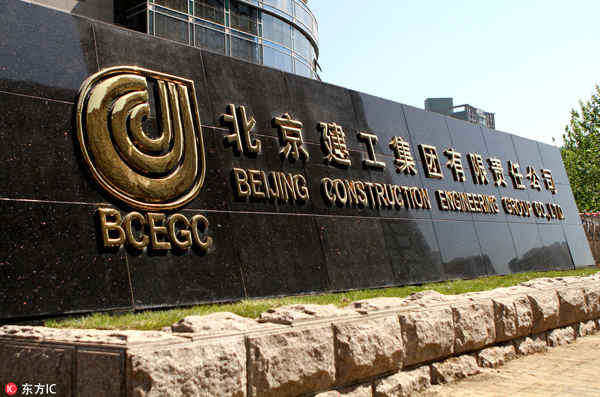 A view of Beijing Construction Engineering Group in Beijing, May 20, 2010. [Photo/IC]
BEIJING - Chinese construction giant Beijing Construction Engineering Group (BCEG) has signed a deal with a British real estate firm to develop Britain's largest residential project, the companies announced Tuesday.
BCEG signed the contract worth 85 million pounds ($105 million) with British Scarborough Group. The Chinese company will carry out first-stage construction on Middlewood Locks, Britain's largest multi-functional residential project.
Kevin McCabe, Chairman of Scarborough Group, said the project, located in the city of Salford, a metropolitan borough of Greater Manchester, covers an area of 110,000 square meters and will cost 400 million pounds ($495 million).
The project includes 2,215 apartments, hotels, office buildings as well as recreational facilities and retail stores.
"We are responsible for the design and construction of 571 apartments. The first stage of the project covers a construction area of 47,000 square meters. We have been confirmed as the preferred contractor for the whole project and will take an active role in later construction," said Zeng Peng, president of BCEG International Co, Ltd.
BCEG, which employs 20,000 people worldwide and has branches in 27 countries and regions, was ranked as one of the world's top 250 contractors in revenue over the past 23 years.
It entered the British market in 2013 when it signed a deal with British firms to develop a business district around Manchester airport, one of the largest construction projects in the United Kingdom since the 2012 London Olympics.
Britain has been trying to woo Chinese investment as part of plans to increase bilateral trade. In 2015, bilateral goods trade between China and Britain stood at $78 billion.