Guideline is set on local govt debt risk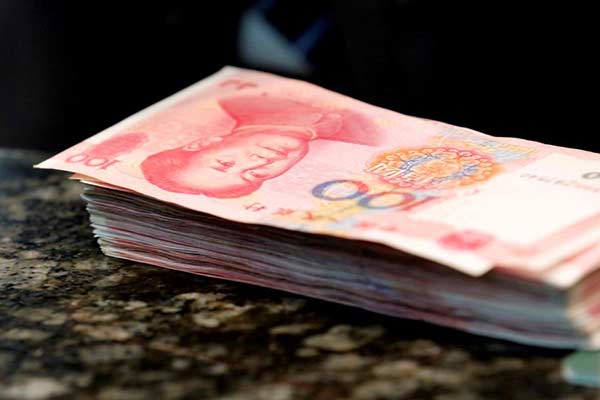 Chinese 100 yuan banknotes are seen on a counter of a branch of a commercial bank in Beijing, March 30, 2016. [Photo/Agencies]
China released a contingency guideline on Monday for handling local government debt problems, a move that analysts said is part of the country's fiscal reform to strengthen budget management and prevent its government debts from ballooning.
The guideline specifies for the first time four types of "debt risk events" and corresponding emergency responses. Local governments will take full responsibility for paying debt through such emergency measures as scaling down infrastructure investment, reducing government expenditures, making use of land sales and selling assets.
It also sent a warning to local governments that they would not be bailed out in the event of any local debt crisis.
In addition, officials and bank managers responsible for any crisis would be held accountable.
The implementation of the guideline will help improve the capabilities of local governments in the monitoring and early warning of risks and ensure that no regional financial crisis would erupt, according to a statement by the Ministry of Finance on Monday.
"The guideline is part of the country's consistent budgetary balance strategy in recent years," said Dong Yuping, an economist of the Institute of Finance and Banking at the Chinese Academy of Social Sciences. "It does not mean there is any imminent danger of debt crisis eruption."
China's local government debt totaled 16 trillion yuan ($2.34 trillion) at the end of 2015. Even if the central government debt is taken into account, the ratio of China's government debt to GDP remains low, analysts said.
China began trying to put local government debt under control soon after the implementation of the country's massive 4 trillion yuan stimulus plan in late 2008, which led to a strong rise in local government borrowing.
In 2009, China issued a document to strictly control local financing platforms, such as city investment companies, that were used by local governments to circumvent central regulation and borrow. To meet the financing demand of the local governments, China revised the Budget Law in 2014, after which local government could directly issue bonds.