Housing prices
China's home prices continued to moderate across more cities in September despite easing government restrictions on the market.
New home prices in 69 of 70 sampled cities showed month-on-month drops in September, compared to 68 in August. The latest data marked the fifth consecutive monthly drop.
The only exception is the city of Xiamen, where home price remained flat from the previous month.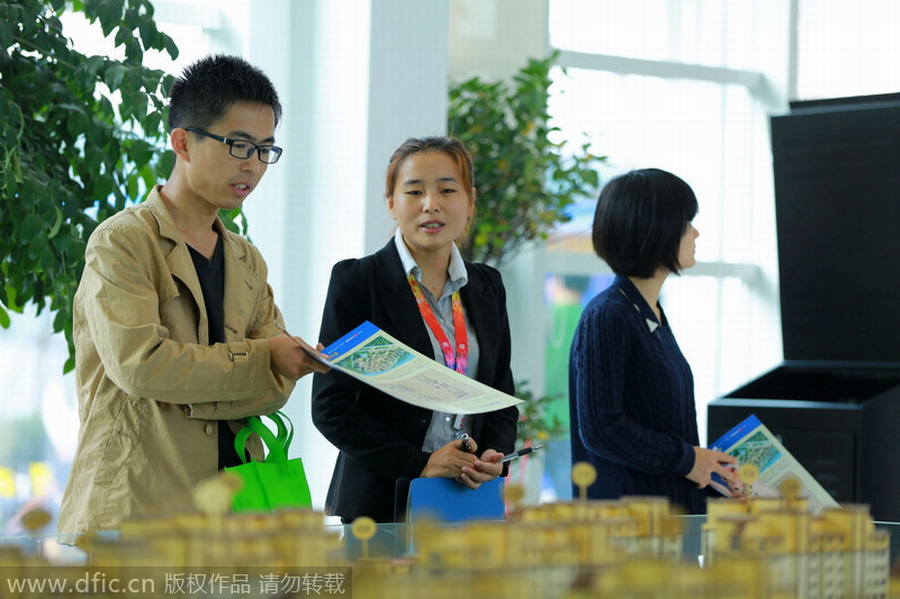 A saleswoman introduces a housing project to a man in Rizhao, Shandong province, on October 6, 2014. [Photo/IC]