No 7 Wuliangye Yibin Co Ltd
Wuliangye Yibin Co Ltd is a Chinese alcoholic beverage company. It specializes in manufacturing baijiu, and is best known for Wuliangye, made from five organic grains: Proso millet, corn, glutinous rice, long grain rice and wheat. Headquartered in Yibin, Sichuan Province, the company distributes its products all over the domestic market, and exports to overseas markets. The company has eight major subsidiaries.
Wuliangye reportedly ranks first in terms of market share compared with other baijiu brands.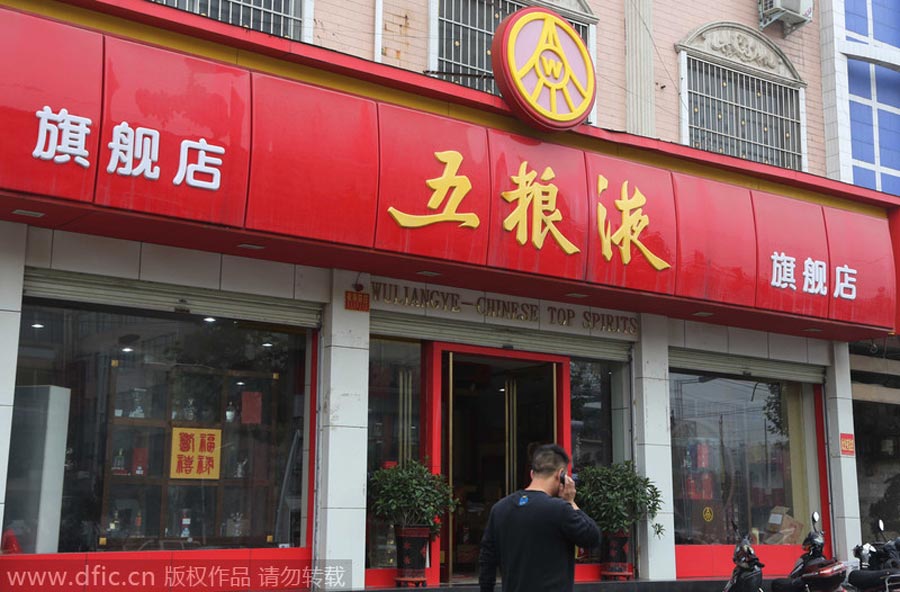 A pedestrian walks past a store of Wuliangye in Xuchang city, central Chinas Henan province,, Nov 13, 2013. [Photo/IC]