Fancy a ride? Hop into China's 3D printed boat!
Updated: 2014-07-16 09:14
(People's Daily Online)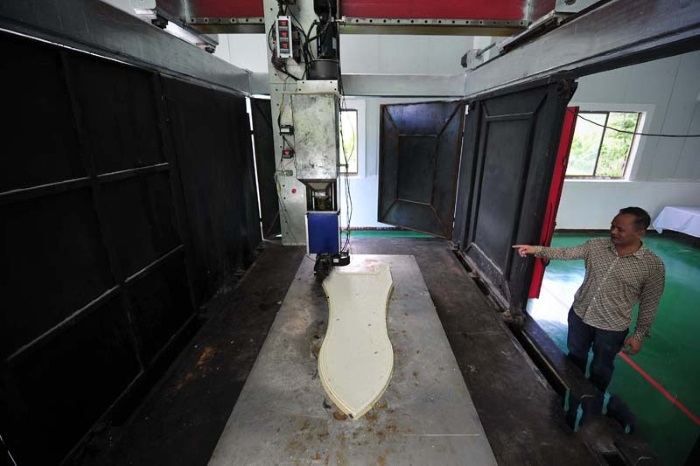 A 2-meter-long boat made of nylon resin material is printed, July 13, 2014. The 3D printed boat, developed by the Sanya Industrial Innovation Design Center, successfully completed its water trials on July 13. [Photo / Xinhua]
...
...