Top 5 UK
Chinese investment in British real estate has increased remarkably and will continue in the coming years, industry insiders say.
Research shows that Chinese investment in London real estate rose from 54 million pounds in 2010 to more than 1 billion pounds at the end of the third quarter of 2013.
This increase means Chinese investment in London real estate now accounts for more than half of the total figure for Chinese investment in the rest of Europe, which stood at 1.9 billion pounds last year. While the research does not reveal how much was invested by Chinese companies. Real estate records show that they made many important deals last year.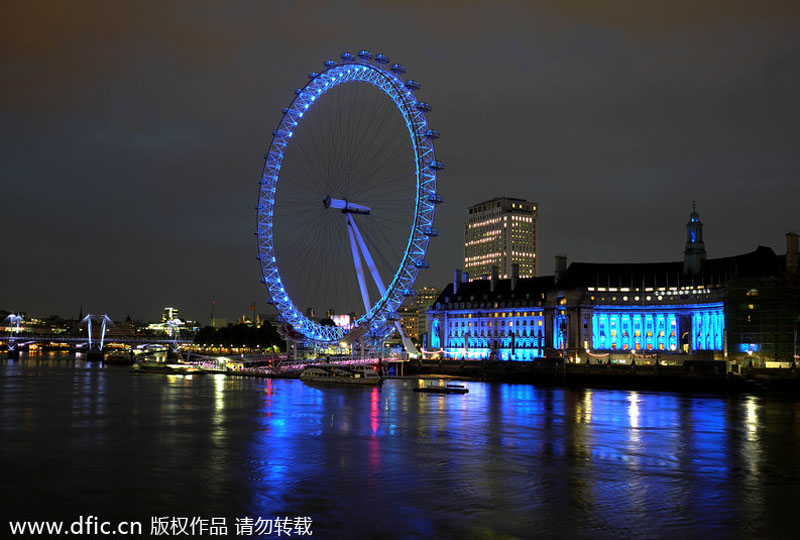 A photo shows the night view of London,UK, on June, 2013. [Photo/IC]