Developer China Vanke Co Ltd has an unfavorable view of this year's real estate market, and it will be "cautious" about buying land, company executives said.
"There could be a problem with China's real estate sector this year" because extremely high land costs have driven selling prices beyond the reach of many buyers, Executive Vice-President Mao Daqing said in a group interview over the weekend.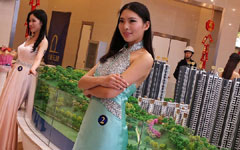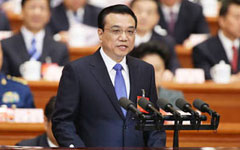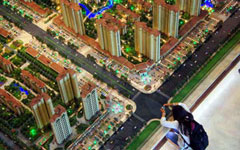 Based on recent land sales in Beijing, the selling prices of projects on those sites would reach 60,000 ($9,640) to 100,000 yuan per square meter.
"But can purchasing power catch up so quickly?" Mao asked.
"A collapse of the whole market is unlikely, and problems will occur mainly with small developers with limited financing channels," Mao added.
Property prices continued to increase in February, but there were signs of cooling in the market for second-hand units, according to the National Bureau of Statistics.
According to Mao, Vanke will drive up sales by keeping prices flat, and it will be "conservative" about land purchases to ensure a healthy cash flow.
"Business scale is not our priority. Solid growth is," said Mao, adding that the company will pursue long-run, high-quality growth.
Vanke, the country's largest property developer by market value, is holding discussions with the Blackstone Group LP's real estate fund about opportunities in the warehouse sector, Mao said.
According to research by Jones Lang LaSalle Inc, built-to-suit and prime warehouse facilities in China and Singapore are among the most attractive long-term options for global real estate institutions.
Modern logistics infrastructure remains underdeveloped across much of the region, and China is a market with relatively few modern facilities, the research said.
On Vanke's internationalization strategy, Mao said it mainly involves the globalization of the company's brand image rather than the expansion of business scale. For example, the company has sponsored the Boston Marathon.
"But it is unrealistic to make lots of money from going global," said Mao, referring to the smaller size of overseas markets compared with the domestic market.
"We will only go to mature markets with strong local partners, even though the profit margins there may be lower than in emerging markets," Mao added.
Vanke announced on Feb 26 that it will work with United States-based developers RFR Holding LLC and Hines Interests Limited Partnership on a residential building in New York. This will be the Shenzhen-based developer's second investment in the US.
"Vanke is also seeking opportunities in the United Kingdom, Australia and Singapore," said Mao.
Chinese property developers invested $7.6 billion in overseas markets in 2013, up 124 percent year-on-year, according to Jones Lang LaSalle.
The agency forecast that Chinese overseas property investment will exceed $10 billion this year.