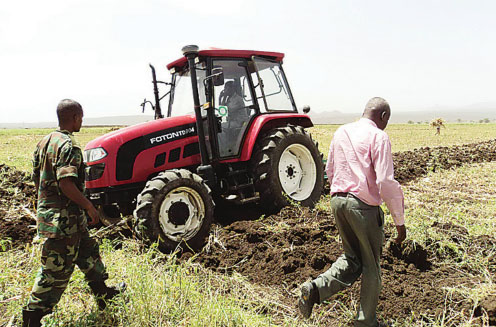 Africa has become a new target of Chinese automakers' overseas operations. Now the continent is the destination for both passenger cars and commercial vehicles. CHINA DAILY 
At a time when foreign automakers are planning to further consolidate their presence in China, their Chinese counterparts are looking to boost exports to newer destinations such as Africa and Russia this year.
The decision to boost exports also comes at a time when domestic sales are flagging because of vehicle purchase restrictions in big cities and renewed nationwide efforts to reduce pollution.
With these two aspects expected to reduce sales and profits this year, Chinese automakers are looking to offset losses through higher exports to emerging markets.
That decision also seems to be buoyed by the growing demand for utility vehicles and small and medium-sized energy-efficient vehicles in the emerging markets.
According to data provided by the China Association of Automobile Manufacturers, vehicle export volumes dropped by 7.5 percent from 1 million to 977,300 in 2013.
The association, however, did not provide details on the exact number of vehicles shipped by Chinese companies to Africa.
John Zeng, head of the Shanghai-based consulting firm LMC Automotive, says part of the reason why exports remained weak for most of last year was because of the depreciating Japanese yen and the appreciating Chinese renminbi.
"Africa and Russia have become major export destinations for Japanese carmakers, especially for second-hand cars because the currency fluctuations have increased the demand for Japanese cars in Africa," Zeng says.
This, however, should not deter Chinese automakers from further expanding their presence in Africa. According to CAAM, many Chinese automakers are hastening plans to build factories in Africa this year so that they can reach out to more local customers.