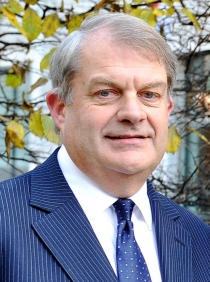 Mark Boleat, policy director at the City of London Corporation. [Photo/Xinhua]
LONDON -- The growth of usage of Chinese currency renminbi in transactions carried out through London has been "very rapid" and has increased significantly over the past two years, a leading representative of Britain's financial services industry said.
Mark Boleat, policy director at the City of London Corporation, told Xinhua that the development of the renminbi market in London is now well under way.
"It has been growing very rapidly and that has continued throughout 2013," Boleat said. "It started from a low base but we have seen very big increases, and many businesses are now using Renminbi as a standard."
The development of a greater number of transactions has taken place over the past two years.
Boleat said, "This is an area where there is not one dramatic day; it is something that is changing over time."
"What has happened over the last two years is that this has become more widespread, so that businesses which would previously do everything in US dollars, at quite some cost to themselves,
are finding that their bank is offering them the facility to receive or to pay in Renminbi," he said.
He said the development benefits the corporates hugely. "They make one or two percent as a result of that and that can make a very big difference to the profitability of the transaction."
In October, the British agreed a deal with the Chinese to allow Chinese banks to open branches in London and to allow sterling to become only the fourth currency to trade directly against the Renminbi.