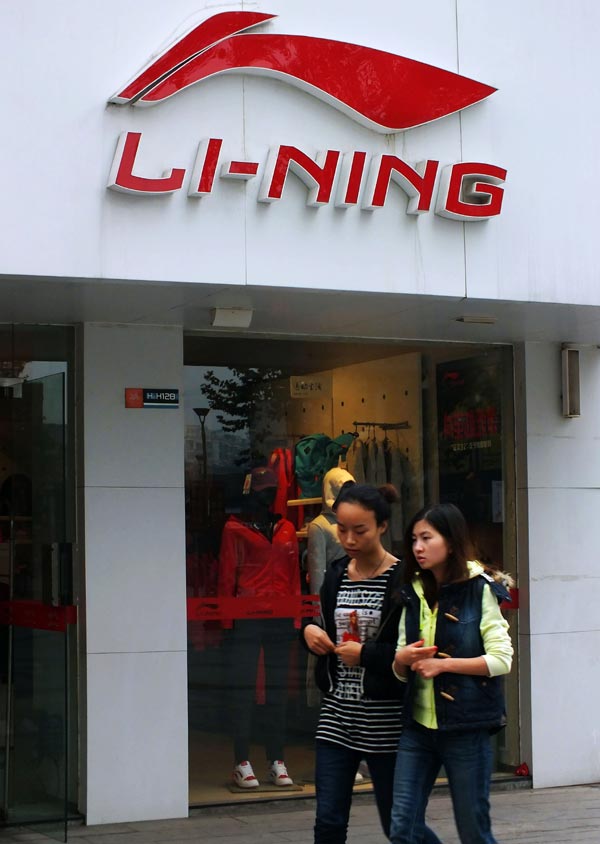 A Li-Ning exclusive shop in Suzhou, Jiangsu province. Li Junfeng / For China Daily
What prospects does the Chinese market hold for investors in 2014? What consumer market trends are likely to be generated? China Daily talked to Jeacy Yan, a partner at IDG Capital Partners in Beijing.
The firm was one of the first foreign investors in China, starting in 1992. It is backed by support from International Data Group and ACCEL Partners, and has invested in more than 200 local companies, including Baidu, Sohu and Wumart.
Yan focuses on investment in consumer goods and services, retail and e-commerce.
Question: In terms of the capital industry, what does the China market look like?
Answer: Very good in the long term, I believe. Although capital markets are currently somewhat depressed, this can be a normal occurrence. There are still some cards to be shuffled, and the entire market is under great pressure.
But I believe the future looks bright thanks to the new government's reform and urbanization policies. The economic reform has helped build confidence among both foreign and domestic investors.
China is urbanizing fast, which will stimulate expenditures, the consumer market, and brand awareness. In fact, the entire consumer market will be boosted.
Q: What are the reference standards for your investments?
A: There are three main ones.
First, the subsector to which a company belongs needs to be big enough and have potential for growth.
Second, the business model of the company has to be unique, have an in-depth understanding of the direction in which its industry is moving and be able to represent the future of that industry.
Third, it needs to have a powerful executive team. The founder's vision is the key factor here. A clear vision means management can always sense the moves of their market and their rivals, and react accordingly. An efficient executive team should be able to make this possible.
We will be concerned with companies that have a strong DNA or identification.
Take the apparel industry as an example. We have invested in Moncler, which is the No 1 brand in the high-end down jacket subsector. If people want to buy a good quality down jacket and don't care about the price, Moncler will be the first brand that comes to mind. We would like to invest in this type of company.