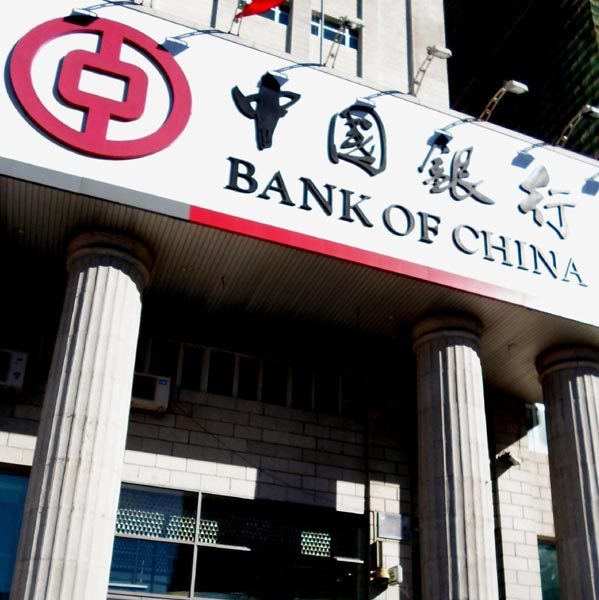 The entrance of Bank of China, Qiqihaer branch, Heilongjiang province. Wang Yunlong / For China Daily
As a growing number of Chinese enterprises expand overseas, the financial sector is getting more chances to grow. But the cross-border financial services provided by domestic banks can't meet the increasingly diversified demands of internationalized Chinese companies, notes Tian Guoli, chairman of Bank of China Ltd.
In an article, "Improving the Chinese Banking Sector's Ability to Provide Global Services," in the most recent issue of China Finance, a biweekly national magazine, Tian said that global expansion of Chinese enterprises will bring domestic and international financial sectors a rare opportunity to develop.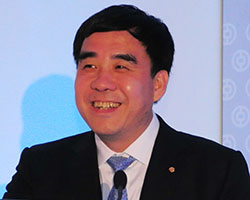 Tian Guoli, chairman of Bank of China Ltd
"As China continues to open up its financial market, the sector must take the opportunity to better serve the overseas expansion of Chinese enterprises by strengthening its own development and improving its ability to offer global services," wrote Tian, whose company is the nation's fourth-largest lender by asset value.
In 2012, China became the world's third-largest overseas investor, behind the US and Japan, as its outbound direct investment hit a high of $87.8 billion, Tian said.
At the end of that year, 16,000 domestic investors had set up nearly 22,000 outbound direct investment enterprises in 179 countries and regions, he noted.
Private enterprises invested in about half of those companies, and that money accounted for more than 30 percent of all outbound direct investments in the same period.
Since its inception, China's capitalization of outbound direct investments has totaled $531.9 billion as of 2012. But it accounted for only 10 percent of the US' ODI, 29 percent of the UK's and 50 percent of Japan's, which indicates that the Chinese ODI still has huge growth potential, Tian said.
Premier Li Keqiang said at the 2013 Summer Davos Forum that China's external foreign direct investment is expected to reach $500 billion within the next five years. That is roughly equal to the total scale of external FDI of the country over the past 20 years.
It means, Tian wrote, that Chinese enterprises are poised for enormous growth, which also will generate huge financial demands in such spheres as project financing, loans for mergers and acquisitions and consulting services.
But despite its ample foreign direct investment, the Chinese financial industry still lags behind Chinese enterprises in terms of overseas expansion, Tian wrote.
Chinese-funded commercial banks have offices in only about 50 countries and regions, far fewer than those covered by Chinese enterprises.
Plus, these banks mainly provide financing services, rarely offering such high-end services as cash management, investment trading and financial consulting.