Beauty reveals secrets of fashion consultant
There's no getting around the fact that first impressions truly are the most important. Although it may not be fair to "judge a book by its cover", people still do. It happens all the time. Individuals who are constantly in the spotlight will often hire fashion consultants. These people include movie stars, fashion models, professional sports stars, and even politicians. So-called regular folks, however, can also benefit from fashion consulting, especially if they are trying to climb the corporate ladder. Therefore, an emerging profession is gradually coming into people's views - fashion consultant.
Xie Can, 26, from Hubei province, comes to Beijing to pursue her dreams. She is now a professional fashion consultant, also known as personal image consultant. She helps clients make clothing style choices appropriate to a variety of social situations, including personal and business settings. Her job is often related with services including closet organization, color and style advice, and shopping tips. Offering expertise on more than just clothing, she often helps clients choose flattering hair styles, makeup, jewelry, facial hair grooming, and eyewear choices.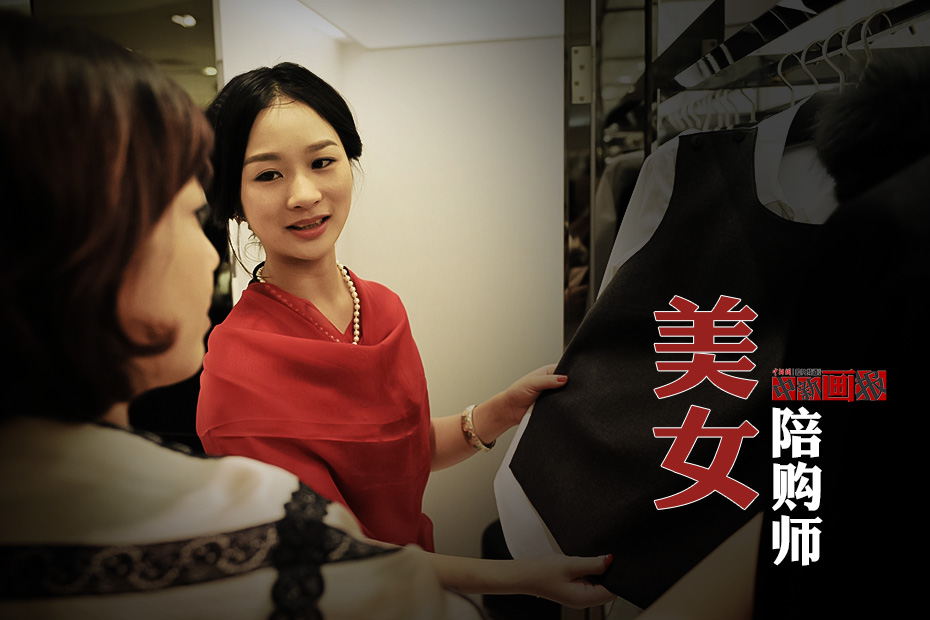 Xie Can, 26, is a professional fashion consultant who weaves in and out shopping malls. She helps clients make clothing style choices appropriate to a variety of social situations.[Photo / Chinanews.com]