The Moutai wine cellar, China's first deep storage wine facility, opened in Changli county, Hebei province on Aug 12, 2013. Built over the course of seven years by the Moutai Wine Company, the wine cellar ushers in a new form of wine-storage in China. It is the only constant temperature natural wine cellar in the country, representing elements of Moutai wine and a traditional wine cellar.
Changli county is known as "the home of the Chinese wine grape" and also "China's dry red wine city." The county sits at 39 degrees north latitude, the same as Bordeaux in France, a region recognized as one of the best areas in the world for growing grapes.
In July 2002, through investments from the Kwei Chou Moutai Group, the Changli Moutai Wine Co, was formed and began making wine with techniques imported from Bordeaux. Currently, the company's annual wine production has exceeded over 10,000 tons, with fixed assets extending beyond the hundred million yuan mark.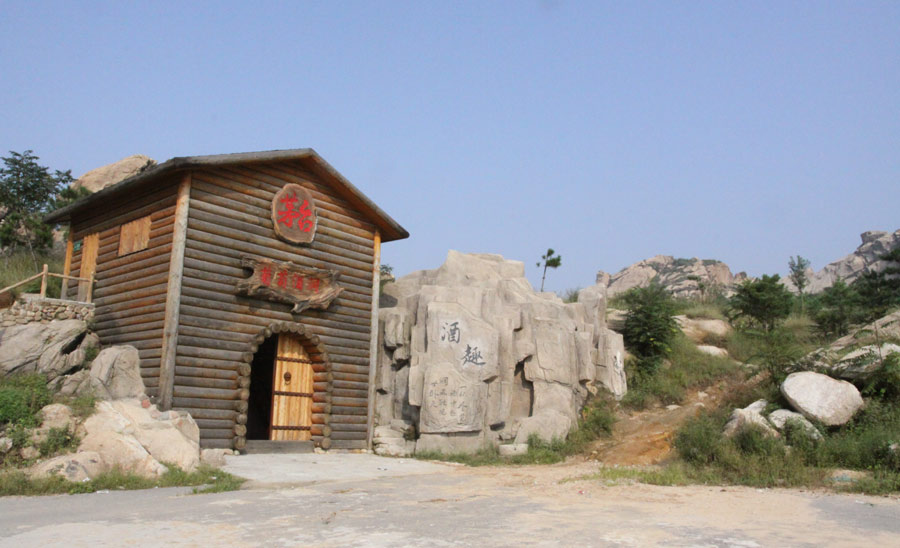 One of the entrances to the Moutai wine cellar of Changli, Hebei province on Aug 12, 2013. [Liu Zheng / chinadaily.com.cn]