Asian countries 'should boost ties'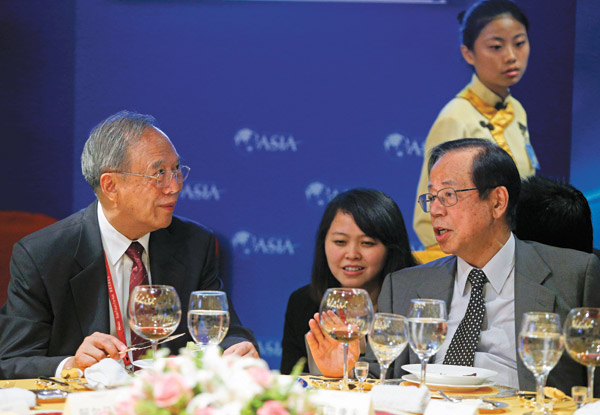 Zeng Peiyan (left), chairman of the China Center for International Economic Exchanges, speaks with former Japanese prime minister Yasuo Fukuda at the Boao Forum for Asia on Friday. [Zhang Hao / For China Daily] 

Head of leading Chinese think tank urges more investment in infrastructure
Asian countries led by China should work together to boost infrastructure investment and strive for sustainable and stable economic growth in the continent, the head of China's top think tank said on Monday.
Zeng Peiyan, chairman of the China Center for International Economic Exchanges and a former vice-premier, called for the launching of the Asia Infrastructure Cooperation Initiative at the annual conference of the Boao Forum for Asia.
He called on Asian countries to enhance cooperation on improving infrastructure and setting up a multilateral financial institution tailored for Asian infrastructure projects.
Asian economies have turned into an increasingly important driver of global economic recovery due to their fast growth, but the region, which is heavily reliant on external demand, has to accelerate structural reforms while the eurozone debt crisis continues to affect Asian exporters.
"Asia must implement transformation through expanding spending on infrastructure to foster a new economic growth engine," said Zeng.
While the global economic recovery remains fragile, Asian countries are accelerating steps to integrate their economies.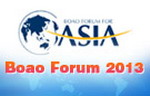 China and South Korea started talks on a bilateral free-trade agreement last year, and China, South Korea and Japan recently started the first round of negotiations on a trilateral FTA.
Some Asian countries have already increased infrastructure spending. The Indonesian government plans to increase the ratio of public spending to GDP to 15 percent in 2013. The Philippine government plans to boost its investment in infrastructure by 19 percent in 2013.
In August, heads of ASEAN nations pledged to increase investment from Chinese companies in their infrastructure projects.