Jiugui's profits plummet on plasticizer scandal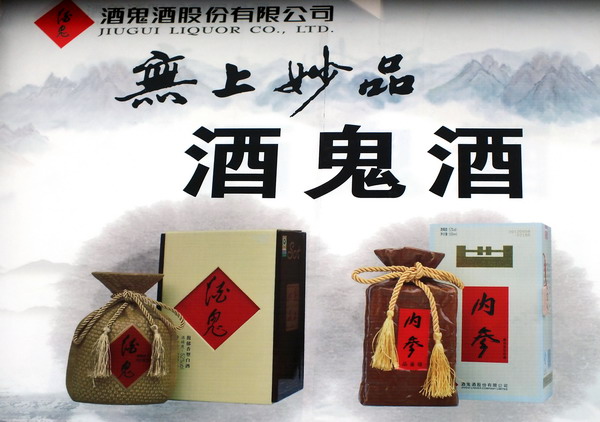 A Jiugui Liquor commercial is seen in Yichang, Hubei province, March 31, 2013. The scandal-hit liquor maker said its first quarter profits may have plummeted 90 percent year-on-year. [Liu Jiao / Asianewsphoto]
Jiugui Liquor Co Ltd said its first quarter profits may have plummeted 90 percent year-on-year.
According to a statement released on Sunday by Jiugui, it expects its first quarter profits to be 8 million to 12 million yuan ($1.29-1.91 million) compared to 119 million yuan during the same quarter last year.
The Shenzhen listed company attributed the large fall in profits to the drop in demand after excessive levels of plasticizer were found in its products last year.
Last year, the Hunan Provincial Administration of Quality and Technological Supervision said liquor samples from Jiugui contained 1.04 milligrams of plasticizer per kilogram, higher than the 0.3 mg per kg standard set by the Ministry of Health.
Trading in shares of the Hunan based Jiugui have been suspended and its liquor products have been taken off the shelves because of the scandal.
Earlier reports
Jiugui Liquor involved in plasticizer scandal again
Scandal-hit liquor maker halts packaging lines
Scandal-hit liquor maker tumbles for 3rd day
Scandal-hit liquor maker's shares tumble after trading suspension
Alcohol maker apologizes for contamination
China probes liquor containing excessive plasticizer