President Xi: China's market environment 'fair'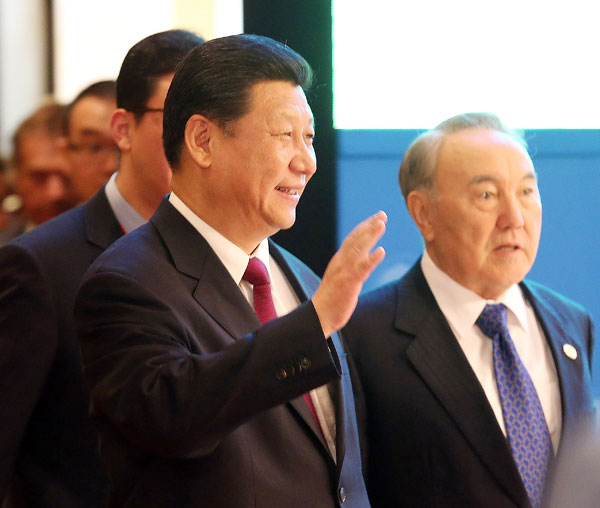 President Xi Jinping arrives at the Boao Forum for Asia Annual Conference 2013 in Boao, Hainan province, on Sunday. Wu Zhiyi / China Daily
BOAO, Hainan - China's market environment is fair and there is no finishing line to improve market economy, Chinese President Xi Jinping said Monday at the on-going Boao Forum for Asia Annual Conference 2013.
Attracting foreign funds is an important channel for China to import advanced technology, speed up industrial upgrading, and learn international experiences, Xi said during a roundtable dialogue with representatives of about 30 well-known enterprises from China and overseas.
"We are protecting the legitimate rights of foreign enterprises according to law," Xi said.
All companies registered in China, domestic or foreign ones, State-owned, collective or private, are important components of China's economy, he said.
We will continue to enhance the legal system and improve investment environment, so that all enterprises can enjoy equal access to factors of production, market competition and legal protection, he said. "China's market environment will be fairer and more attractive."
Yasuo Fukuda, chairman of the forum's board of directors and former Japanese Prime Minister, also attended the dialogue, an important part of the annual conference in Boao, a coastal town in South China's Hainan province.
Find more in