Beijing aviation expo expects latest aircrafts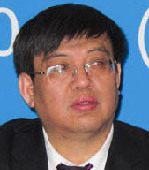 Fu Mingyao, vice-director of the general office at AVIC. [Hao Yan / chinadaily.com.cn]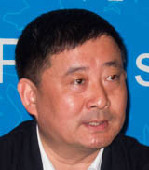 Lu Zheng, marketing and sales director at COMAC. [Hao Yan / chinadaily.com.cn]
The Fifteenth Aviation Expo China is set to start on Sept 25 at the China National Convention Center in Beijing.
Aviation Industry Corporation of China, one of the expo organizers, will display its J-10 and FC-1 fighters, and Modern Ark series civil aircrafts at its 700-square-meter booth, according to Fu Mingyao, vice-director of the general office at AVIC, at a news conference Wednesday in Beijing.
AVIC is also the manufacturer of the carrier-borne J-15 fighter. "AVIC expects to bring some of the latest military aircrafts, which are now in the approval process. The new aircrafts may surprise everyone," Fu said.
Commercial Aircraft Corporation of China will bring a mock-up of its C919 commercial airliner, and "probably some more C919 orders, but it depends on the business development situations," said Lu Zheng, marketing and sales director at COMAC.
"COMAC is developing new designs for the ARJ21 regional jet to fit the demand of a business class and other demands," said Lu.
Aviation Expo China, held every two years, is the only aviation exhibition permitted in Beijing. The fifteenth expo will have trade days from Sept 25 to 27, and open to the public on Sept 28.
The expo venue of 18,500 square meters will double the size of previous year.
The expo is organized by Aviation Industry Corporation of China, Commercial Aircraft Corporation of China, China Aviation Supplies Holding Company, China Council for the Promotion of International Trade, CCPIT Sub-Council of Aviation Industries, and China Promotion Ltd, Hong Kong.