BEIJING - More Chinese cities saw home prices rise in December month-on-month despite the government's continued firm stance on property market controls, the latest data indicated.
According to figures released on Friday by the National Bureau of Statistics, December 2012 saw 54 of a statistical pool of 70 major Chinese cities, up from 53 in November, record higher new home prices than a month earlier. This marked a third consecutive month of such increases.
New home prices in eight cities declined last month, down from 10 in November, while those in the other eight cities were unchanged.
On a year-on-year basis, 40 cities saw rises in new home prices last month, sharply up from 25 in November. Prices in 26 cities dropped year on year, down from 41 in November.
Special Coverage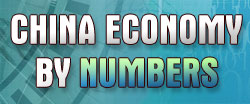 Related Readings
China's home prices may rise 7.8% in 2013

Large cities see home prices rise

More Chinese cities see home prices rise

Home prices depend on monetary, urbanization policies