Editors' note: BYD Auto Co Ltd has been caught in a series of negative events recently, placing pressure on the company's future. Chinadaily.com.cn interviewed BYD to give readers an insider's perspective on the issue.

Chinadaily.com.cn's reporter Meng Fanbin interviewed Mr Wang from BYD Public Relations Department about recent issues under public scrutiny. Here are the scripts.
"Revenues falling"
Reporter: BYD was reporting an 89 percent fall in first-half net income due to sluggish sales. What are the main reasons?
Mr Wang: The expiration of government incentives for small cars and increasing competition are the main reasons for the sales plunge.
Reporter: Apart from the outside reasons, is there something wrong with BYD?
Mr Wang: BYD is a green hand in auto industry. We lack experience in regional channel expansion and regional channel allocation.
"Staff reduction"
Reporter: How large-scale is BYD's staff reduction?
Mr Wang: "Staff reduction" is not the appropriate term to describe our recent adjustment. "Workforce rearrangement" can be better words. BYD is just downsizing the auto sales company and increasing working efficiency in accordance with the changing market.
Reporter: BYD will close its marketing and sales divisions by Sept 30. What other departments were dismissed by BYD?
Mr Wang: First of all, we don't need many regional managers who serve for auto dealers, so they were sent to other departments to learn. Secondly, employees who had been in close connection with techniques were dispatched to work in the technique department.
Reporter: That is to say there was no large scale layoff, is that right?
Mr. Wang: We didn't lay them off. Many quit their jobs voluntarily because they didn't get satisfactory payments in the new position. Several former employees in BYD curse the company on the Internet to vent their discontent. What they have said are not the total truth.
"Airbags flaws"
Reporter: CCTV reported that the airbags on the popular F3 model cars failed to automatically open in several crashes, would you please explain this?
Mr Wang: Auto Safety airbags are used only for emergency and they deploy on the condition of particular angels and strength. We accept that we have some responsibility for it, but it is one of the common problems that the whole auto industry must face. Other luxury car brands had once faced similar claims after accidents.
"Three years' adjustment phase "
Reporter: What is BYD going to do in the three year adjustment period?
Mr Wang: BYD's main goal is to optimize its products. In order to improve the quality of cars, it has to improve the quality of productions, sale skills and management systems. Until now, we have done a lot to improve the quality of our autos, for example, we just launched our first SUV S6 model to adapt to the Chinese market. Our newly-produced cars have made great progress in quality.

BYD earning performance falls
According to the semiyearly report published recently, BYD Auto Co Ltd (BYD) realized a total operating revenue of 22.55 billion yuan in the first half of the year, a drop of 10.77 percent compared with the same period last year.
BYD's net profits totaled 275 million yuan, falling 88.63 percent; with a debt ratio reaching 62.55 percent. [Full Story]
BYD says goal remains despite layoffs
Layoffs are inevitable but BYD Auto Co Ltd (BYD) will achieve the goal of topping auto sales in China by 2015, Wang Chuanfu, chairman of BYD revealed on Sept 9 at a shareholders' meeting, Changsha Evening News reported Tuesday.
The net profits of BYD decreased by 88.63 percent to 273.56 million yuan ($42.76 million) in the first half of the year on a year-on-year basis, according to the financial report. [Full Story]
BYD's safety airbags not safe
Safety airbags in BYD Auto Co LTD (BYD) F3 cars have failed to protect passengers at critical moments, reported CCTV on Sept 11.
In an investigative program on last Sunday, CCTV reported two car accidents in which airbags of several F3 compact cars failed to inflate in collisions, leading serious injuries. It reported that BYD refused to give any compensation to its customers and insisted that there are no flaws in its airbags. [Full Story]
BYD has flaws in crash test
F3 model cars made by BYD Auto Co Ltd (BYD) received a score of zero in two crash tests, according to data from China-New Car Assessment Program (C-NCAP), Shanghai-based National Business Daily (NBD) reported Thursday.
A test of the upper-legs protection during front impact got a zero rating out of a maximum score of 2, while chest protection during the side impact test also received a score of zero.
C-NCAP gave the BYD car an overall rating of 3 stars, ranking it seventh out of more than 20 type-A passenger vehicles sold in the Chinese auto market. [Full Story]
BYD share value slumps
The opening share prices of BYD Auto Co Ltd (BYD) was 22 yuan on Tuesday, and the closing price reached 21.13 yuan, a drop of 6.26 percent on the first day of Mid-autumn festival.
In the latest ten trading days, BYD's share price continuously slumped, dropping more than 20 percent. [Full Story]
BYD eyes more market share
BYD says that it will cut the prices of its five auto models, China Business News (CBN) reported on Feb 18, 2011.
An insider from BYD revealed that the five auto models include the F0, F3, F3R, G3 and F6, and the cutting price range is between 3,000 and 15,000 yuan ($470-$2348). [Full Story]

Past Glories
BYD Co Ltd, the Chinese automaker backed by US billionaire Warren Buffett surged more than 40 percent on its Shenzhen debut, as investors bet on a strong outlook for the company's fledgling electric cars business.
Thursday's jump surprised some analysts who had expected China's sixth-biggest carmaker by sales to make a weak debut after it raised 1.42 billion yuan ($219 million), a third less than it had originally sought, in the initial public offering. [Full Story]
BYD production, sales data
BYD Production by Model from Jan- June 2011 (A total of 230,455)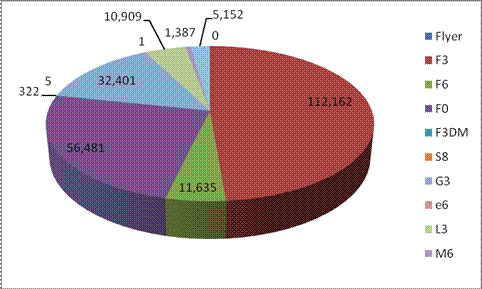 BYD sales by Model from Jan-Jun 2010 (A total of 232,419)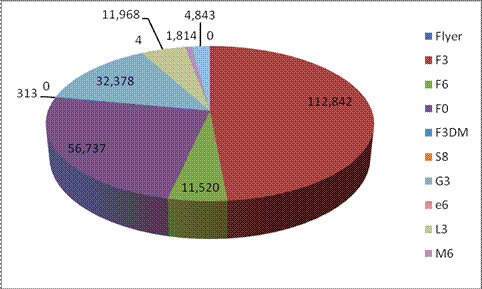 Change of BYD Production by Model from Jan-Jun 2010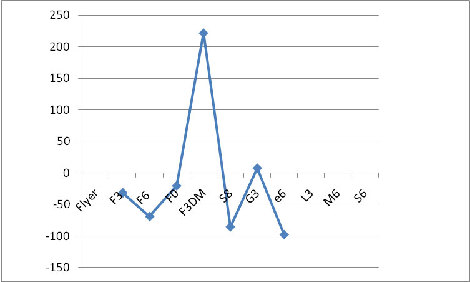 Change of BYD Sales by Model from Jan-Jun 2010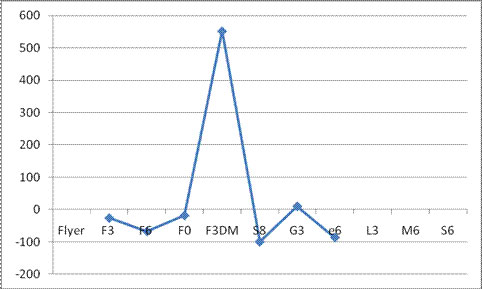 BYD's history of building his dreams
Green Dreams 3
First Dream: Solar Power
BYD solar power has four superior advantages:
1. High Efficiency (more power out of small space on the roof)
2. Excellent Optical Performance (power even under less-than-optimal condition)
3. Steady DC Output Voltage
4. Easiness in Being Installed
BYD's business areas
IT Business:
As a one-site mode supplier of cell phones, BYD manufactures various excellent cell phone components. As the leading ODM supplier relying on vertical integration developing mode, BYD provides all-around service including product design, manufacturing, testing, assembly and after sale service. BYD's IT products include Rechargeable Batteries, Plastic Mechanical Parts, Metal Components, Metal Electronics, Keypads, Microelectronics, LCD/LCM, Opto-Electronics, FPC, Chargers, Connectors, UPS, DPS, PV, Cell Phone Decoration, Cell Phone ODM, Cell Phone Testing, Cell Phone Assembly, Laptop PC ODM, Validation and Assembling. Due to its continuous innovation in technologies, R&D and services, BYD has won the trust of many customers including Nokia, Motorola, Samsung and other top international telecommunication companies. [Full Text]
BYD Executives
1. Wang, Chuan-Fu, CEO 王传福 董事会主席,首席执行官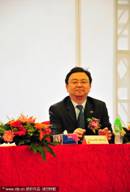 BRIEF BIOGRAPHY
Mr Wang Chuan-fu is Executive Chairman of the Board, President, Chief Executive Officer of BYD Company Limited. Mr Wang was appointed as an Executive Director and Chairman of the board of directors with effect from 11 June 2002. Mr Wang graduated from Central South University of Technology (currently Central South University) in 1987 with a bachelor degree majoring in metallurgy physical chemistry, and then graduated from Beijing Non-Ferrous Research Institute in the PRC in 1990 with a master degree majoring in metallurgy physical chemistry. Mr Wang held positions as vice supervisor in Beijing Non-Ferrous Research Institute, general manager in Shenzhen Bi Ge Battery Co. Limited. In February 1995, he founded Shenzhen BYD Battery Company Limited with Lu Xiang-yang and took the position of general manager. He is the Chairman, an Executive Director and the President of the Company responsible for overseeing the general operations of the Group and determining the business strategies for the Group. He is a nonexecutive director and the chairman of BYD Electronic (International) Company Limited, a director of Shenzhen BYD Daimler New Technology Co Ltd. and a director of BYD Charity Foundation. Mr Wang, being a technology expert, enjoyed special allowances from the State Council. In June 2003, he was awarded Star of Asia by BusinessWeek. He was awarded with Mayor Award of Shenzhen in 2004 and "The 2008 CCTV Man of the Year China Economy Innovation Award", etc. [Full Text]
Produced by Meng Fanbin, Yin Mingzhe and Song Jingli                                [Back to chinadaily.com.cn]