China Power New Energy to raise $77m from bond sale
(Xinhua)
2011-04-26 13:45
| | |
| --- | --- |
| | |
HONG KONG - China Power New Energy Development said on Monday it plans to raise 500 million yuan ($77 million) from bond sale in Hong Kong to fund the construction and operation of its clean energy projects in the Chinese mainland.
The three-year Renminbi-denominated bonds due 2014 will carry a coupon rate of 3.75 percent, the company said in a stock exchange filing.
The Royal Bank of Scotland and Standard Chartered Bank are arranging the deal.
The proceeds will also be used for the company's business operation and development needs.
Related readings:


 China Power New Energy sells $270m new shares


 Chint Group to invest in Gansu solar power projects


 New energy sector eyeing development


 China still leading clean energy investment
Since China nodded sales of Renminbi-denominated bonds in Hong Kong in July 2007, there have been about 40 issues of bonds and Certificates of Deposit totaling approximately 65 billion yuan. Most bonds issued so far have had a tenor of two to three years with the longest maturity being five years.
The amount of bond issuance has increased over the years, from 10 billion yuan in 2007, 12 billion yuan in 2008, to 16 billion yuan in 2009, according to the Hong Kong Monetary Authority.
The range of issuers has also expanded over time, from the Chinese mainland financial institutions at the beginning, to the Chinese Ministry of Finance and the mainland subsidiaries of Hong Kong banks in 2009, and further to Hong Kong and multinational corporations and international financial institutions.
To date, apart from the Ministry of Finance, the issuers that have issued or launched Renminbi bonds in Hong Kong included China Development Bank, China Export and Import Bank, Bank of China, Bank of Communications, China Construction Bank, HSBC (China), Bank of East Asia (China), Hopewell Highway Infrastructure Limited, McDonald's, Asian Development Bank, International Finance Corporation, Sinotruk, China Resources Power, China Merchants Holdings, BJ Capital Land, among others.
A US electronics company invented a charger that draws its power from Wifi signals, according to TGDaily.com.
The "Green Seeds" chewing gum bottle designed by Jiang Gonglue makes it easier for you to deal with gum residue.
A French graduate designed a kettle using an incandescent bulb to heat water, according to dezeen.com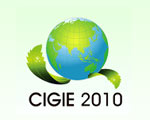 The China International Green Industry Expo 2010 (CIGIE 2010) is an important international green industry exhibition hosted by the Chinese government and held at the Beijing Exhibition Center, Nov 24 to 27.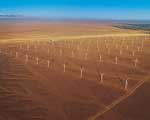 China Wind Power 2010 is the largest and most important international wind power conference and exhibition in China.
TradeWinds Shipping China 2010 moves to examine every important facet of the shipping industry's fortunes.