Australia's CBD Energy, China partners establish JV
(Xinhua)
2011-04-18 16:10
| | |
| --- | --- |
| | |
SYDNEY - Australia's renewable energy company CBD Energy Ltd said Monday it had finalized a joint venture with two Chinese companies to develop approximately A$6 billion ($6.34 billion) of wind and solar energy projects in Australia.
The Sydney-based CBD Energy said in a statement it had completed documentation which establishes a joint venture with China's second-largest wind-power producer by capacity, China Datang Renewable Power Co and solar equipment maker Baodin Tianwei Baobian Electric Co on Monday.
Related readings:


 Datang Power loses 110m yuan in 2010


 Datang poised for solar


 Datang Renewable debuts 1% below IPO price


 Datang comes up short at IPO
The companies will form a new entity called the AusChina Energy Group, which aims to develop A$3 billion worth of wind and solar power plants in Australia within three years and $6 billion over the next eight years to obtain a market share of 33 percent of the Australian renewable energy market.
Under the deal, the Chinese firms would provide equipment and funding for the projects, lowering project costs, CBD general manager Gerry McGowan told Australian Associated Press.
McGowan said that as a result of this structure, he was confident the company's wind energy assets could reach grid price parity with coal-fired power within three years.
"We expect interest rates will be lower than what we can get domestically and the gearing can be higher than we can achieve in Australia, so it will lower our cost base," McGowan said.
"Also, the cost of manufacturing is coming down significantly and the output of turbines is going up significantly."
A US electronics company invented a charger that draws its power from Wifi signals, according to TGDaily.com.
The "Green Seeds" chewing gum bottle designed by Jiang Gonglue makes it easier for you to deal with gum residue.
A French graduate designed a kettle using an incandescent bulb to heat water, according to dezeen.com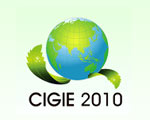 The China International Green Industry Expo 2010 (CIGIE 2010) is an important international green industry exhibition hosted by the Chinese government and held at the Beijing Exhibition Center, Nov 24 to 27.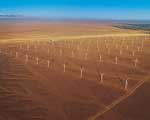 China Wind Power 2010 is the largest and most important international wind power conference and exhibition in China.
TradeWinds Shipping China 2010 moves to examine every important facet of the shipping industry's fortunes.