System to assess govt food safety supervision
By Qiu Bo (China Daily)
2011-03-30 14:22
| | |
| --- | --- |
| | |
Local officials held to account for effectiveness of quality inspections
Beijing - China vows to strengthen its regulation of food quality to eliminate concerns over food safety and to adopt a system to assess the efficiency of the quality supervision and inspections undertaken by local governments.
At a press conference in Beijing on Tuesday, the General Administration of Quality Supervision, Inspection and Quarantine (AQSIQ) and the China Association for Quality announced that they consider the adoption of such an assessment system to be their primary task in 2011.
The announcement said the country will also establish a means this year of reporting the results of quality analyses in a timely manner.
Speaking at a national conference in January, Zhi Shuping, director of the AQSIQ, became the first to propose the creation of a system to be used to assess the attempts of local governments and officials to ensure food safety and quality.
Zhi praised eight provinces, autonomous regions and municipalities, including Beijing, for the enthusiasm they displayed in undertaking such work.
Zhi said Zhejiang and Shandong provinces and the Guangxi Zhuang autonomous region have adopted a similar assessment system.
Despite such progress, media have reported that fewer than half of the 2,862 county quality inspections centers in China - about 1,100 in total - are capable of carrying out food-safety tests.
That means the new assessment system may not work well in areas that lack much of the equipment needed to conduct quality tests.
Experts applauded the AQSIQ's proposal as a "good" move, although they reminded the administration to remain faithful to its duties.
Related readings:


 Food safety 'a top priority'


 China to control quality of raw materials


 Stronger food safety regulations debated


 Eyes are on food quality supervision
Xiong Wenzhao, a professor in administrative law at Minzu University of China, said: "It will make local governments shoulder the responsibility of ensuring product quality and food safety."
He said local governments should follow the central government's orders.
"It doesn't indicate the administration is giving up its administrative authority," he said. "It can offer help instead - financial help for instance."
Wu Jinsheng, director of the technology department with the administration, said in January that the government will spend enough to double in the next five years the number of counties that are capable of conducting food safety tests.
The latest food-safety scandal came two weeks ago, when China Central Television reported that Jiyuan Shuanghui Food Co Ltd, an affiliate of the country's largest meat processor Shuanghui Group, had purchased pigs fed with clenbuterol, an illegal additive used to produce leaner pork.
The report said tarnished meat was able to enter the market in part because local quarantine officials allowed pig farmers to choose which pork samples they would submit for testing.
Sang Liwei, a food safety lawyer in Beijing and a representative of the Global Food Safety Forum, a non-government organization, praised the punishments meted out to the responsible officials and said such actions effectively remind officials of their duties.
Wen Decheng, a professor specializing in food safety in Shandong University, said the tarnished meat scandal showed that Shuanghui had neglected its responsibilities to the public.
"If the company cannot guarantee the quality of products in its supply chain, that implies the company didn't develop properly and that a blind expansion has made the company prone to risks," said Wen.
A US electronics company invented a charger that draws its power from Wifi signals, according to TGDaily.com.
The "Green Seeds" chewing gum bottle designed by Jiang Gonglue makes it easier for you to deal with gum residue.
A French graduate designed a kettle using an incandescent bulb to heat water, according to dezeen.com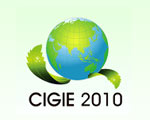 The China International Green Industry Expo 2010 (CIGIE 2010) is an important international green industry exhibition hosted by the Chinese government and held at the Beijing Exhibition Center, Nov 24 to 27.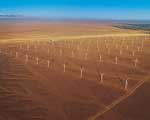 China Wind Power 2010 is the largest and most important international wind power conference and exhibition in China.
TradeWinds Shipping China 2010 moves to examine every important facet of the shipping industry's fortunes.