'Green' financing channels for green industry
By Song Jingli (chinadaily.com.cn)
2011-02-11 11:07
China will establish easy financing channels for companies that manufacture energy-saving and environment-protecting equipment, the Shanghai Securities Journal reported Friday.
Related readings:

 Environmental protection to be highlighted

 China approves new plan to boost green industries

 China to strive for green growth in next 5 years

 New plan targets polluting factories
The government will issue its 12th Five Year Plan (2011-2015) for this sector soon, Zhou Changyi, director of the Energy Saving and Comprehensive Use Department of the Ministry of Industry and Information Technology, told the Shanghai Securities Journal.
Zhou said China will set standards for the equipment or products manufactured to save energy and protect the environment, aiming to help this sector develop in an orderly way.
A US electronics company invented a charger that draws its power from Wifi signals, according to TGDaily.com.
The "Green Seeds" chewing gum bottle designed by Jiang Gonglue makes it easier for you to deal with gum residue.
A French graduate designed a kettle using an incandescent bulb to heat water, according to dezeen.com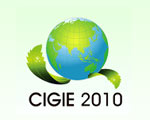 The China International Green Industry Expo 2010 (CIGIE 2010) is an important international green industry exhibition hosted by the Chinese government and held at the Beijing Exhibition Center, Nov 24 to 27.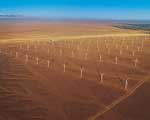 China Wind Power 2010 is the largest and most important international wind power conference and exhibition in China.
TradeWinds Shipping China 2010 moves to examine every important facet of the shipping industry's fortunes.