Nuclear power sector target too 'aggressive', says expert
By Liu Yiyu (China Daily)
2011-02-09 09:29
| | |
| --- | --- |
| | |
BEIJING - An "over-aggressive" target for the nuclear power industry by 2020 may harm the sector's healthy development, an industry expert from the National Development and Reform Commission's (NDRC) think tank cautioned.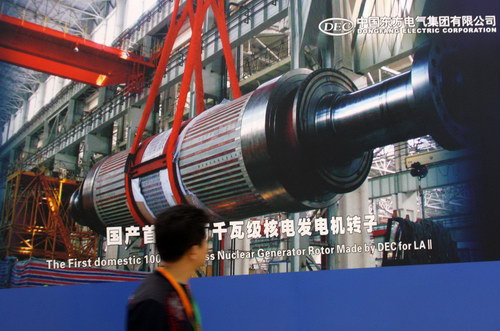 A visitor looks at the first domestic 1 million kilowatt nuclear generator rotor at a recent international nuclear power equipment exhibition in Beijing. China is expected to attain a nuclear power generation capacity of 11.74 gigawatts by the end of 2011, says the National Energy Administration. [Photo/China Daily]
Any target exceeding 80 gigawatts (gW) by 2020 may put excessive pressure on China's nuclear power industry due to inadequate domestic equipment manufacturing capacity and safety risks, said an industry expert from the Energy Research Institute, the think tank of the NDRC. China has 13 reactors currently in operation, with a total generating capacity of 10.8 gW, and an additional 28 units, with a total capacity of 30.97 gW, are under construction, according to the latest statistics from the National Energy Administration (NEA).
China is expected to attain a nuclear power generation capacity of 11.74 gW by the end of 2011, the NEA said.
Nuclear power development will maintain the current growth rate till 2013, said Xiao Xinjian, a researcher from the Energy Research Institute.
This is partly because the industry needs time to digest the third-generation technology, Xiao said.
China is also keen on increasing the localization rate of nuclear power equipment that accounts for 50 to 60 percent of the investment cost. The rate of the third-generation technology is only 30 percent.
China's nuclear power system, including the equipment manufacturing capacity, nuclear power station construction and management, is already operating at full capacity, said Xiao.
A shortage of uranium is considered another important factor hindering the industry's expansion.
The demand for uranium in China is expected to touch 20,000 tons annually by 2020 but the country will only be able to produce 2,400 tons of uranium by 2020, according to the World Nuclear Association (WNA).
China is estimated to have 2 million tons of natural uranium resources but the current production capacity is only 750 tons annually.
China National Nuclear Corporation (CNNC), the country's largest nuclear power company, said they would increase annual capacity to 2,500 tons by 2015 and 4,000 to 5,000 tons by 2020, far more than the WNA estimates.
Related readings:


 China to boost nuclear power capacity


 China approves 10 more nuclear power generators


 CNNC, Exelon agree on nuclear service cooperation


 Nuclear fuel feat to solve uranium shortage
CNNC also announced breakthrough in extracting uranium from spent fuel last month but experts said that it could take at least a decade to start widespread industrial application. Uranium accounts for 3 to 5 percent of the nuclear power investment.
China could be self-sufficient in providing one third of the uranium required by 2020, according to the researcher with the Energy Research Institute.
Therefore, industry experts warned that China should be cautious in accelerating the development of the nuclear power industry during the 12th Five-Year Plan (2011-2015).
China hopes to get 15 percent of its power from clean-energy sources by 2020, of which nuclear power is expected to provide 5 percent.
According to some experts, if China is to meet the target then the nuclear power sector has a larger role to play.
Earlier reports said that China is likely to speed up its nuclear power sector with an ambitious target of 86 gW by 2020, said Zhang Guobao, the former head of NEA.
China is expected to approve another 10 nuclear power projects over the next five years, Zhang said.
A US electronics company invented a charger that draws its power from Wifi signals, according to TGDaily.com.
The "Green Seeds" chewing gum bottle designed by Jiang Gonglue makes it easier for you to deal with gum residue.
A French graduate designed a kettle using an incandescent bulb to heat water, according to dezeen.com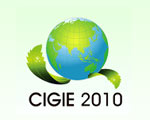 The China International Green Industry Expo 2010 (CIGIE 2010) is an important international green industry exhibition hosted by the Chinese government and held at the Beijing Exhibition Center, Nov 24 to 27.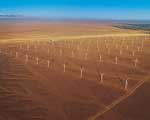 China Wind Power 2010 is the largest and most important international wind power conference and exhibition in China.
TradeWinds Shipping China 2010 moves to examine every important facet of the shipping industry's fortunes.