New rules alter the game for car hire companies
By Bao Daozu (China Daily)
2011-01-27 09:27
| | |
| --- | --- |
| | |
BEIJING - Car rental companies in Beijing have enjoyed robust growth in business as many people resorted to hiring a car when their plans to buy one were dampened by the new vehicle registration rules.
Shouqi Car Rental, a major player in the sector, has been capitalizing on the rising demand for rental cars, Jiao Xuejun, a senior marketing manager at the company, said on Wednesday.
"We've seen a steady increase in demand. Nearly 90 percent of our cars have been rented out or booked for the period around the Spring Festival, up 10 percent from last year," he said.
The increase in business applies to car rental companies across Beijing, and will create opportunities for an overall market upgrade, Jiao said.
Top One Car Rental, a Shenzhen company that has a branch in Beijing, sees both opportunities and challenges resulting from the new measures, said Duan Jun, director of the company's Beijing unit.
He said there was still strong demand for his company's cars although the business doubled the size of its fleet in 2010.
But the prospects for further expansion look gloomy, as the new rules also put a cap on the number of new cars that rental companies can add every year.
Under the new registration rules, Top One with 500 cars on its books now, for instance, can buy only four new cars this year, Duan said.
Related readings:


 Car purchase lottery starts in jammed Beijing


 Volvo Car launches China headquarters in Shanghai


 Green light for car sharing and pooling


 Scramble for trains fuels drive to go home by car

It is a major hurdle for the industry, he said, as competition among small players in the market is intense.
Still, experts believed the car plate restriction policy will be a chance for the car leasing business to take off in Beijing.
Duan Liren, a professor specializing in transportation at Chang'an University, predicted that in three to five years, car leasing in Beijing will develop into a fully grown business led by a few big players with reputable services and a stable customer base.
But for many individuals, the new rules have brought only increased costs.
Ma Xiaolei, a 27-year-old private business owner, has to pay an average monthly rent of 5,000 yuan ($760) for a car to use in Beijing while his own vehicle, registered in his hometown, is not allowed inside the Fifth Ring Road during work-day rush hours.
The cost of buying a car in Beijing would be much lower than renting one, said Ma, a native of Tianjin who is not eligible to register a new car under the rules.
"If I could get my own car into Beijing, I would stop renting one immediately," he said.
Li Yao contributed to this story.
A US electronics company invented a charger that draws its power from Wifi signals, according to TGDaily.com.
The "Green Seeds" chewing gum bottle designed by Jiang Gonglue makes it easier for you to deal with gum residue.
A French graduate designed a kettle using an incandescent bulb to heat water, according to dezeen.com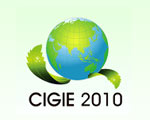 The China International Green Industry Expo 2010 (CIGIE 2010) is an important international green industry exhibition hosted by the Chinese government and held at the Beijing Exhibition Center, Nov 24 to 27.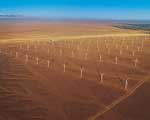 China Wind Power 2010 is the largest and most important international wind power conference and exhibition in China.
TradeWinds Shipping China 2010 moves to examine every important facet of the shipping industry's fortunes.