Billions for water resources project
By Liang Chao (China Daily)
2010-12-25 10:57
| | |
| --- | --- |
| | |
NANJING - China will intensify its construction of water conservation facilities with priorities given to improving irrigation infrastructure for grain security and projects against drought and floods, officials said on Friday.
Chen Lei, minister of water resources, told a national meeting on Friday that both central and local authorities will increase investment for water conservation construction, including a 10 percent levy on income earned from the leasing of land.
It is expected that about 200 billion yuan ($30 billion) will be invested in constructing water conservation projects in 2011, with a year-on-year increase of 10 percent, sources told China Daily.
The funds will be used mainly on improving various water conservation facilities for mitigating disasters, renovating water supply for key and medium-sized irrigation regions and ensuring safe drinking water for 60 million rural residents.
Over the next 10 years, Chen said he hopes the country can double its current average annual investment in water conservation construction.
The total investment in water projects over the past five years reached about 700 billion yuan, with a record amount of nearly 300 billion yuan being allocated by the central government, he said.
More investment will be made in the construction of water conservation and other facilities in rural areas, according to a statement released on Wednesday after a two-day annual central rural work conference.
"Boosting water infrastructure construction in rural areas will be listed in the No 1 document of the Central Committee of the Communist Party of China," Chen Xiwen, deputy director of the Central Rural Work Leading Group, said on Friday.
"The No 1 document for next year will definitely target water infrastructure, the first special decision the government has ever made to accelerate its development since the founding of New China in 1949. The decision was made because of increasing concerns over the country's grain production."
China has a harvest this year, the 7th consecutive one, despite severe drought in Southwest China since early spring and heavy rainfall on small- and medium-sized rivers in many other areas during summer.
Related readings:


 Water town planned to show yesterday once more


 China intensifies construction of water conservation facilities


 China weighs law to prevent water, soil loss


 230,000 people face water shortage in E China
The country's grain production will rise to 546.4 billion kg in 2010, an increase of 15.6 billion kg on last year, according to estimates from the Ministry of Agriculture.
However, there are concerns about next year's harvest because of the effects of floods and drought and their impact on the market, especially on the price of agricultural products, which this year rose significantly, Chen said.
"We have to accelerate the construction of water conservation facilities as one of the key infrastructures the country needs to secure increasing grain production. We must address issues arising from the country's rapid urbanization, which has consumed land that used to be used for farming," he said.
A US electronics company invented a charger that draws its power from Wifi signals, according to TGDaily.com.
The "Green Seeds" chewing gum bottle designed by Jiang Gonglue makes it easier for you to deal with gum residue.
A French graduate designed a kettle using an incandescent bulb to heat water, according to dezeen.com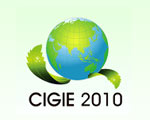 The China International Green Industry Expo 2010 (CIGIE 2010) is an important international green industry exhibition hosted by the Chinese government and held at the Beijing Exhibition Center, Nov 24 to 27.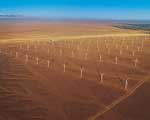 China Wind Power 2010 is the largest and most important international wind power conference and exhibition in China.
TradeWinds Shipping China 2010 moves to examine every important facet of the shipping industry's fortunes.