Booming nuclear power industry boosts domestic firms
(Xinhua)
2010-12-24 10:04
| | |
| --- | --- |
| | |
BEIJING - Hydropresses, cranes, planers, drills and lathes hum in the workshops of China First Heavy Industries in northeast China. Outside, snow piles up and leafless trees shiver in the cold.
Over the past year, workers in China's largest heavy machinery company have been busy machining parts for a nuclear power plant.
The Qiqihaer city, Heilongjiang province-based company owns the largest water press in Asia. The press has a capacity of 15,000 tons.
The company has signed contracts for nuclear parts worth almost three billion yuan ($447 million), becoming China's largest manufacturer of nuclear power equipment.
At the same time and 2,000 kilometers away, in Yixing city in East China's Jiangsu province, the Sino-French joint venture Wanxiang Nuclear Power Plant Gate Company was launched.
"A joint venture with a licensed foreign company is a shortcut for domestic firms wanting to enter this huge market," said the joint venture's general manager, Cui Junqiang.
Cui, president of Jiangsu-based Wanxiang Nuclear Power Group, plans to set up another joint venture with another French company in the near future to manufacture pressure containers for nuclear power plants.
Cui's company is among the small number of private Chinese firms that have succeeded in taking a share of the country's fast-growing nuclear power market.
Under the ever-growing pressure of fulfilling its promise to save energy and reduce emissions, the Chinese government has stepped up its efforts to develop the nation's nuclear power industry.
This has prompted an increasing number of Chinese firms -- both state-owned and private -- to join the fledgling industry's supply chain.
In 2007, China released its long-term development plan for its nuclear power industry (2005-2020), pledging to pump 450 billion yuan ($67 billion) into the sector.
Related readings:


 Nuclear power capacity to rise


 China's nuclear power set to increase sevenfold by '20


 Nuclear power firms move into top gear


 Construction of nuclear power plant kicks off in Guangxi
The planned investment, however, will double as the government is speeding up construction of nuclear power plants.
China currently has 23 generator units for nuclear power plants under construction, mainly in the coastal provinces of Liaoning, Jiangsu, Zhejiang, Fujian and Guangdong.
The localization rate stands at 50 percent for nuclear power equipment installed in China, which means half of the country's investment in the industry has gone into the pockets of foreign manufacturers.
He Zhongqi, a Chinese expert on the nuclear power industry, has urged domestic manufacturers to increase their capabilities in nuclear power technology research and development through the study of advanced foreign technology, in order to be competitive in both the domestic and international market.
In addition to the nation's nuclear industry flag-carrier, China National Nuclear Corporation (CNNC), all major power groups in the country have established their own nuclear-energy departments to enter the capital-intensive but lucrative market.
To further consolidate its strength, CNNC recently began building the CNNC Beijing Nuclear Technology Park in Beijing, which will be the largest research and development center for the country's nuclear power industry.
Meanwhile, the China Institute of Atomic Energy, the cradle of Chinese nuclear science, plans to step up research efforts to close the gap between China and developed nations in nuclear science.
A US electronics company invented a charger that draws its power from Wifi signals, according to TGDaily.com.
The "Green Seeds" chewing gum bottle designed by Jiang Gonglue makes it easier for you to deal with gum residue.
A French graduate designed a kettle using an incandescent bulb to heat water, according to dezeen.com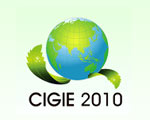 The China International Green Industry Expo 2010 (CIGIE 2010) is an important international green industry exhibition hosted by the Chinese government and held at the Beijing Exhibition Center, Nov 24 to 27.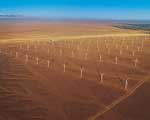 China Wind Power 2010 is the largest and most important international wind power conference and exhibition in China.
TradeWinds Shipping China 2010 moves to examine every important facet of the shipping industry's fortunes.