JA Solar to expand capacity in 2011: CEO
(Agencies)
2010-12-20 09:39
| | |
| --- | --- |
| | |
JA Solar Holdings Co, a Chinese maker of solar cells and modules, plans to expand solar-cell production capacity by at least 30 percent next year, Bloomberg News reported Saturday, citing the company's chief executive officer Fang Peng.
The Shanghai-based company has an annual capacity of two gigawatts (gW), about 2.5 times its 2009 level, Fang said in an interview in Beijing. It's in negotiations to build a solar-cell production facility in the US, he said.
Global installations of solar panels may more than double to 15.8 gW this year as developers seek to set up systems and benefit from government incentives, according to technology researcher Isuppli. Demand may rise to 19.3 gW in 2011, Isuppli said in November.
JA Solar aims to increase its global market share from 10 percent next year and is seeking opportunities in emerging markets including Canada and Africa, Fang said.
The company began producing modules this year and has reached 500 megawatts (mW) of capacity. JA Solar has supplied modules to Italy, the US and Germany-based companies including MEMC Electronic Materials Inc, SunEdison LLC and BP Solar, Fang said.
Related readings:

 Power shortage likely to remain over the winter


 Power firm says radiation at normal level during maintenance


 World's largest solar-powered boat in Cancun


 Bright prospects for solar industry
JA Solar also has capacity to turn out 300 mW of solar wafers, Fang said, and will expand wafer production as long as it can secure a supply chain and keep costs low.
The company said Dec 2 that it signed an agreement to buy 10 gW of wafers and polysilicon from Hong Kong-listed polysilicon maker GCL Poly Energy Holdings Ltd between 2011 and 2015.
A US electronics company invented a charger that draws its power from Wifi signals, according to TGDaily.com.
The "Green Seeds" chewing gum bottle designed by Jiang Gonglue makes it easier for you to deal with gum residue.
A French graduate designed a kettle using an incandescent bulb to heat water, according to dezeen.com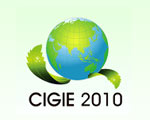 The China International Green Industry Expo 2010 (CIGIE 2010) is an important international green industry exhibition hosted by the Chinese government and held at the Beijing Exhibition Center, Nov 24 to 27.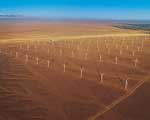 China Wind Power 2010 is the largest and most important international wind power conference and exhibition in China.
TradeWinds Shipping China 2010 moves to examine every important facet of the shipping industry's fortunes.