Environmental protection to be highlighted
By Chen Xin (China Daily)
2010-12-20 11:14
| | |
| --- | --- |
| | |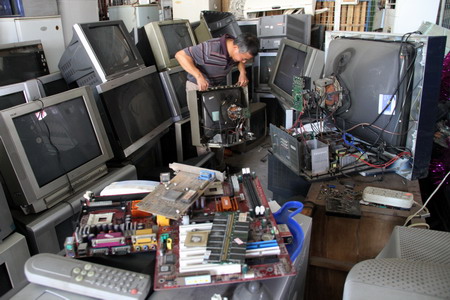 An employee of a waste recycling station in Nanjing, capital of Jiangsu province, sorts through discarded electrical appliances on Aug 3. [Photo /Provided to China Daily] 
BEIJING - Environmental emergency management remains a great challenge in China, where there have been an increasing number of incidents regarding accidents at work and in traffic, as well as the occurrence of natural disasters and serious heavy metal pollution, a senior environmental official said.
Zhang Lijun, vice-minister of environmental protection, said at a recent meeting that the ministry received 149 environmental emergency reports nationwide in the first 11 months of this year, all of which had been handled and solved properly.
The emergencies took place in 27 provinces, autonomous regions and municipalities.
A prominent one was PetroChina's oil pipe leak in the northern port city of Dalian in July. A large area of the Yellow Sea was polluted by the spill, which the government expended massive costs and effort on cleaning up, Zhang said.
He attributed 61 percent of the environmental emergencies that have taken place this year to unsafe production practices and traffic accidents, including a further leak by PetroChina in northwestern Shaanxi province in January and a sewage leak in July by the Zijin Mining Group, which left a river contaminated in southeastern Fujian province.
Cases of heavy metal pollution also remain high in China, Zhang said. The nine reported cases of lead poisoning that took place across the country this year demonstrate that lead smelting companies continue to produce a serious amount of pollution.
Other cases of metal pollution that occurred included a smelter in southern Guangdong province discharging nearly 300 kilograms of thallium into a local river.
At the meeting, Zhang asked local environmental departments to properly handle emergency cases in the future and to improve their prevention and control of the risks posed by the chemical industry.
Local authorities were also asked to improve their ability to manage environmental emergencies.
China's economy has developed rapidly over the past 30 years, though at a cost of widespread environmental damage, China News Service (CNS) reported on Sunday.
Related readings:


 China to strive for green growth in next 5 years


 China approves new plan to boost green industries


 New plan targets polluting factories


 Collaboration key to environmental protection
The country's gross domestic product (GDP) has grown an average of two to three times that of developed countries, but its energy consumption per unit of GDP has increased eight to 10 times that of developed economies, while pollution has risen 30 times, the report said, citing figures from the World Bank and Friends of Nature, a Chinese non-government organization.
The protection of the environment in China has suffered from insufficient input, related laws not being strictly enforced and minimal penalties for the violation of those laws. These have, in turn, further damaged environmental resources, restrained economic development and increased health issues, all of which pose a threat to social stability, the CNS report quoted Zhang Kaining, director of Yunnan Health and Development Research Association, as having said.
Wang Jingjing, deputy director of the Beijing-based Institute of Public and Environmental Affairs, said more than 70,000 companies had committed sewage discharge violations in China from 2004 to 2010.
"Many manufacturers, especially those that use heavy metals in the production process, are unwilling to adopt advanced technology to dispose of their sewage before it is discharged," she told China Daily.
In general, the cost of a pollution-disposal facility is not a problem for them. They simply lack the momentum to follow this route, she said.
In order to help these enterprises become more environmentally conscious, Wang said her organization has launched an initiative with 35 other NGOs to regularly publicize the names of those who violate environmental protection standards and call for their products to be boycotted by other manufacturers, retailers and consumers.
A US electronics company invented a charger that draws its power from Wifi signals, according to TGDaily.com.
The "Green Seeds" chewing gum bottle designed by Jiang Gonglue makes it easier for you to deal with gum residue.
A French graduate designed a kettle using an incandescent bulb to heat water, according to dezeen.com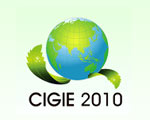 The China International Green Industry Expo 2010 (CIGIE 2010) is an important international green industry exhibition hosted by the Chinese government and held at the Beijing Exhibition Center, Nov 24 to 27.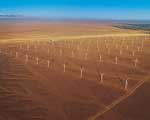 China Wind Power 2010 is the largest and most important international wind power conference and exhibition in China.
TradeWinds Shipping China 2010 moves to examine every important facet of the shipping industry's fortunes.