China Sunergy in 120 mW deal with Ecoware
(Agencies)
2010-12-18 15:54
Solar cell maker China Sunergy Co Ltd said it will supply 120 megawatts of photovoltaic modules to Italy's Ecoware between the current quarter and the third quarter of next year.
China Sunergy said it has, so far this year, entered into over 600 megawatts (mW) of module supply agreements for 2011 delivery.
Sales of solar equipment have jumped this year as buyers rush to build projects ahead of declining subsidies in major European markets, including Germany -- the world's largest solar market -- Italy and France.
China Sunergy said in November it expects to reach 400 mW of solar cell capacity by 2010-end and module capacity of 680 mW by the end of first quarter 2011.
The company's shares, which have traded flat in the last 3 months, edged up in pre-market trade to $4.43 on Friday.
They closed at $4.35 on Thursday on Nasdaq.
A US electronics company invented a charger that draws its power from Wifi signals, according to TGDaily.com.
The "Green Seeds" chewing gum bottle designed by Jiang Gonglue makes it easier for you to deal with gum residue.
A French graduate designed a kettle using an incandescent bulb to heat water, according to dezeen.com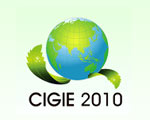 The China International Green Industry Expo 2010 (CIGIE 2010) is an important international green industry exhibition hosted by the Chinese government and held at the Beijing Exhibition Center, Nov 24 to 27.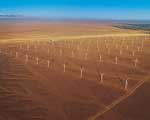 China Wind Power 2010 is the largest and most important international wind power conference and exhibition in China.
TradeWinds Shipping China 2010 moves to examine every important facet of the shipping industry's fortunes.