2 flour additives may be banned
By Cheng Yingqi (China Daily)
2010-12-17 08:24
| | |
| --- | --- |
| | |
BEIJING - China's health authority is soliciting public views on a proposed ban on two popular flour-bleaching agents that could take effect by next December.
A draft published on the Ministry of Health's website on Wednesday would ban benzoyl peroxide and calcium peroxide, because abuse of the two chemical whitening agents has recently triggered growing public concern.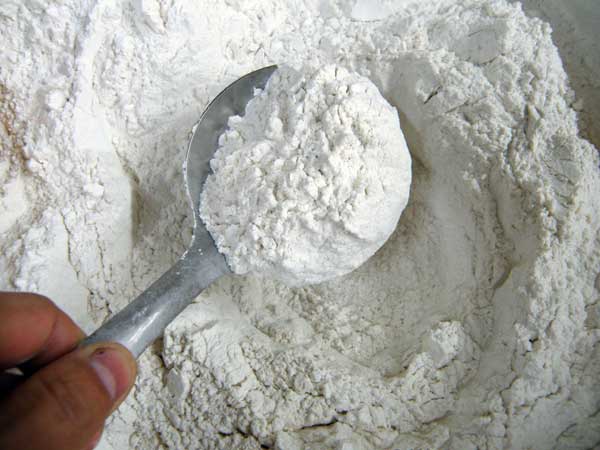 A resident buys flour in a supermarket in Yichang, Hubei province, on Dec 16. [Liu Junfeng / for China Daily]
The ministry will seek public input until Dec 30. But an ongoing online poll by sina.com.cn has shown 91 percent of 36,600 respondents supported the ban.
"If the draft is approved, we will also ban importing flour containing the two additives," an official, surnamed Ma, with the ministry's information office said on Thursday.
Related readings:


 Ban on bleaching agent considered


 New standards to ban bleaching of pistachios


 China investigates pulverized lime claim
The ministry also said many developed economies, including the United States, Canada, Japan, Hong Kong and Taiwan, permit benzoyl peroxide's use.
China has allowed benzoyl peroxide use since 1986. It is currently legal in the country to use up to 60 milligrams of the additive per kilogram of flour, which is 20 percent lower than the 75-mg level recommended by the Codex Alimentarius Commission, an international organization that develops food standards.
"Nearly all flour you find in the country's markets contains whitening additives," said Sang Liwei, a food safety lawyer in Beijing and representative of the nonprofit Global Food Safety Forum.
"Chinese consumers are used to buying white flour. And the additives raise flour's extraction rate, which lowers production costs," he said.
Benzoyl peroxide and calcium peroxide are strong oxidants that accelerate leavened dough's rise and bleach wheat flour.
But some experts have said they pose health risks.
"The oxidants could damage flour's nutrients, such as beta-carotene," China Agricultural University Professor Li Lite said.
The overuse of oxidants in food can increase cardiovascular disease risks, he explained.
"Its influence can be seen only after long-term consumption," he said.
Recent inspections have found flour producers often overuse the chemicals.
In Guanxian county, in East China's Shandong province, 15 percent of flour was found to contain excessive additives, the General Administration of Quality Supervision, Inspection and Quarantine said.
But some experts worried that banning the two agents would lead manufacturers to turn to other chemicals, which might be toxic.
The China National Association of Grain Sector called for a ban in 2000. The State Administration of Grain echoed the idea in 2004.
The Ministry of Health posted a draft proposal of the ban in 2007, but it failed.
"This is the first time the ministry has drafted such regulations since the Food Safety Law came out in 2009," the official, Ma, said.
Current laws ban additives that are not necessary for protection against corrosion.
A US electronics company invented a charger that draws its power from Wifi signals, according to TGDaily.com.
The "Green Seeds" chewing gum bottle designed by Jiang Gonglue makes it easier for you to deal with gum residue.
A French graduate designed a kettle using an incandescent bulb to heat water, according to dezeen.com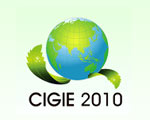 The China International Green Industry Expo 2010 (CIGIE 2010) is an important international green industry exhibition hosted by the Chinese government and held at the Beijing Exhibition Center, Nov 24 to 27.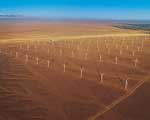 China Wind Power 2010 is the largest and most important international wind power conference and exhibition in China.
TradeWinds Shipping China 2010 moves to examine every important facet of the shipping industry's fortunes.