Subsidy for sea burials to increase fivefold
By Wang Hongyi (China Daily)
2010-12-17 08:29
| | |
| --- | --- |
| | |
SHANGHAI - This municipality on China's eastern coast will increase subsidies for sea burials by fivefold to preserve limited land resources.
Those who apply to have their ashes sprinkled into the ocean will receive between 2,000 yuan ($300) and 3,000 yuan, rather than the current 400 yuan, Shanghai's municipal civil affairs bureau said.
Related readings:


 City plans affordable public burial spaces


Pubic opinion divided over "green" funeral in Tianjin


 'Green burial' encouraged


 City needs more burial sites
The city began subsidizing sea burials in 2003, when applicants could receive 150 yuan.
"Residents' awareness and acceptance of sea burials have increased significantly over the past two decades," said Lu Chunling, an official with the municipal civil affairs bureau's funeral management division.
While the annual increase in the number of sea burials has averaged 10 percent, they account for a fraction of burials in Shanghai, Lu said.
About 1.5 percent of the city's burials are sea burials, compared to the previous 0.2 percent.
The practice began in the metropolis in 1991, when 287 people's ashes were scattered into the sea. The number had risen to 2,100 by 2010.
Over the past 20 years, the city organized 162 collective sea burial ceremonies, scattering more than 21,100 caskets of ashes, bureau figures show.
"More than 80 percent of Chinese are restricted to the idea that a person will only rest in peace if buried in a grave," Lu said.
The lack of a location for visitors to mourn is a common concern, she added.
The city established a memorial garden in the Binhaiguyuan Cemetery in 2004 for those who accept water burials. Their names are carved on a monument in the garden.
Shanghai also began organizing annual public memorials since 2008, encouraging people to commemorate the deceased with flowers and songs.
"It wasn't easy for old people to accept the idea of a sea burial at first," a resident surnamed Ge, who is in his 70s, said.
"I thought it wasn't respectful to the deceased. But I've totally changed my mind and realize it's a good way to reduce the overuse of land," he continued.
"I've told my children to scatter my ashes in the sea when I die. They can pay tribute whenever they visit the shores."
The country's growing population has made its land increasingly precious, especially in large and medium-sized cities. Because graves occupy much land, the central government has long advocated environmentally friendlier burials.
At least 20 million graves are dug nationwide every year, occupying about 67 square kilometers.
"It's difficult to change people's minds in a short time," Shanghai Funeral and Interment Association Secretary-General Wang Hongjie said.
"So we must find more effective ways of improving public awareness about environmentally friendly burials."
A US electronics company invented a charger that draws its power from Wifi signals, according to TGDaily.com.
The "Green Seeds" chewing gum bottle designed by Jiang Gonglue makes it easier for you to deal with gum residue.
A French graduate designed a kettle using an incandescent bulb to heat water, according to dezeen.com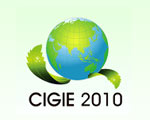 The China International Green Industry Expo 2010 (CIGIE 2010) is an important international green industry exhibition hosted by the Chinese government and held at the Beijing Exhibition Center, Nov 24 to 27.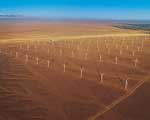 China Wind Power 2010 is the largest and most important international wind power conference and exhibition in China.
TradeWinds Shipping China 2010 moves to examine every important facet of the shipping industry's fortunes.