Lhasa upgrades public transport with new buses
(Xinhua)
2010-12-16 15:03
| | |
| --- | --- |
| | |
LHASA - Lhasa, the capital of Tibet autonomous region, is replacing old minibuses with new coaches to cut exhaust emissions and provide more efficient public transport, a city transport official said Thursday.
The city government had bought 232 new buses, all of which would be in use before the end of this year, said Zhang Ming, the city's transport chief, at a local political advisory session.
Related readings:


 Highway tunnel to Tibet's Metok completed


 Tibet's first expressway soon open next year


 Tibet plans huge investment in highway construction


 Tibet railway extension under construction
"They will replace 580 old, privately-owned minibuses that were the main means of passenger transport in Lhasa," he said.
About 100 new buses were already in service, and the refurbished fleet would run 24 routes across the city, covering 437 km in total, said Zhang.
More than 800 bus drivers and assistants had been employed as of Wednesday, he said.
Meanwhile, the city government has offered to purchase the old minibuses before the end of this year and to give subsidies to their owners if they want to start other businesses.
Most of the minibuses, which could carry up to 20 people each, were more than a decade old and in poor condition, said Zhang. "They are not equipped with modern pollution control features and emit far more exhaust fumes, which is a real worry on the Tibet plateau."
A US electronics company invented a charger that draws its power from Wifi signals, according to TGDaily.com.
The "Green Seeds" chewing gum bottle designed by Jiang Gonglue makes it easier for you to deal with gum residue.
A French graduate designed a kettle using an incandescent bulb to heat water, according to dezeen.com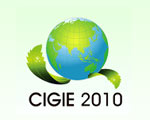 The China International Green Industry Expo 2010 (CIGIE 2010) is an important international green industry exhibition hosted by the Chinese government and held at the Beijing Exhibition Center, Nov 24 to 27.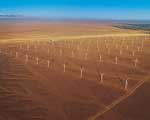 China Wind Power 2010 is the largest and most important international wind power conference and exhibition in China.
TradeWinds Shipping China 2010 moves to examine every important facet of the shipping industry's fortunes.