China approves more hydropower amid clean energy push
(Agencies)
2010-11-30 10:22
| | |
| --- | --- |
| | |
BEIJING - China has approved several new hydropower projects recently, in a sign that the government is speeding up development of clean energy.
The National Development and Reform Commission (NDRC) said on Monday in reports on its website (www.ndrc.gov.cn) that it had approved the construction of the 2.6-gigwatt (gW) Changheba hydropower project in Sichuan province this month.
The commission said it had also approved the 2.4-gW Guan'di hydropower station and the 600-megawatt Tongzilin hydropower project, both in Sichuan, in September.
The approvals come after the NDRC agreed in late October for China Three Gorges Power Corp (CTGPC) to proceed with early-stage studies for the 8.7-gW Wudongde and 14-gW Baihetan hydropower projects.
The government has pledged to increase the proportion of non-fossil fuels in overall primary energy use to 15 percent by 2020 and to cut carbon intensity -- the amount of carbon dioxide per unit of gross domestic product -- by 40-45 percent during the same period.
The country's total hydropower capacity reached 200 gW in August and top energy official Zhang Guobao said capacity had to reach 380 gW by 2020 if the country was to meet its clean energy and emissions targets.
He said China needed to start building 120 gW of hydropower projects in the six years through 2015 given the longer construction time needed compared with coal-fired plants.
A US electronics company invented a charger that draws its power from Wifi signals, according to TGDaily.com.
The "Green Seeds" chewing gum bottle designed by Jiang Gonglue makes it easier for you to deal with gum residue.
A French graduate designed a kettle using an incandescent bulb to heat water, according to dezeen.com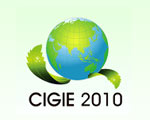 The China International Green Industry Expo 2010 (CIGIE 2010) is an important international green industry exhibition hosted by the Chinese government and held at the Beijing Exhibition Center, Nov 24 to 27.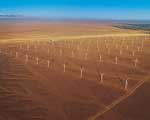 China Wind Power 2010 is the largest and most important international wind power conference and exhibition in China.
TradeWinds Shipping China 2010 moves to examine every important facet of the shipping industry's fortunes.