A goldmine in greens
By Xu Lin (China Daily)
2010-11-29 13:36
| | |
| --- | --- |
| | |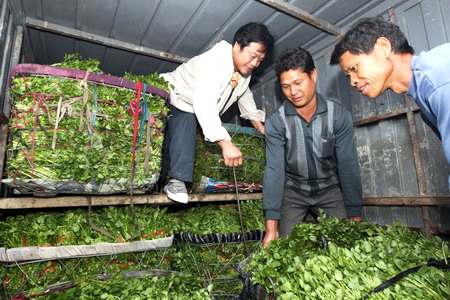 Wen Yongming (left) helps two vegetable growers load up his van with fresh vegetables, in southern Guangdong province's Dongguan. [Photo / China Daily] 
A special group of migrant workers working lands abandoned by locals for factories in the Pearl River Delta are discovering a fortune in vegetable growing. Xu Lin reports
Wen Yongming, 41, never expected that one day he would make his fortune in vegetables, and that too in a strange city - Dongguan - in southern Guangdong province. A native of Ningming county, Guangxi Zhuang autonomous region, Wen is part of a special group of people called daigengnong, or migrant farmers who have taken over farmlands abandoned by locals for trade and business in the Pearl River Delta since the 1980s.
Farmers in Dongguan quit farming to work in the newly built factories after China's reform and opening up. "They have forgotten how to cultivate land," Wen says.
In 1995, Wen worked at a Dongguan shoe factory, making 200 yuan ($30) a month after working 10 hours a day. Finding himself having to do overtime often, he quit after just 10 days on the job and later bumped into a fellow villager, who told him growing vegetables was quite profitable.
Wen and his wife rented a small piece of land with a loan. However, knowing nothing about growing vegetables, he could hardly make ends meet the first year. But, by watching others, he slowly taught himself when to do the sowing and apply fertilizers.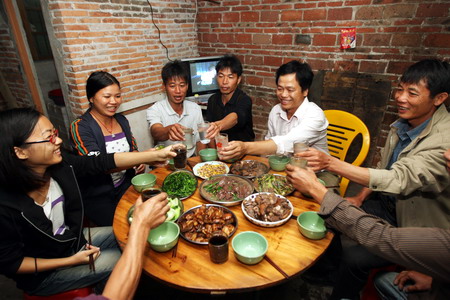 Wen (second from right) raising a toast for the success of his vegetable business. [Photo / China Daily] 
The next year Wen was making 2,000 yuan ($300) per month.
Wen's hometown has produced more than 18,000 such daigengnong in the delta, whose produce satisfies a daily need of many residents in southern Guangdong province and Hong Kong.
With their income from growing vegetables, they can build houses in their hometown within three to five years.
"There are more than 400 new houses in my home village," Wen says proudly.
He lives with other vegetable growers in a small town in Dongguan. Besides watching TV, their favorite pastime is discussing their dreams of building a new house in their hometown.
In 1997, the price of vegetables started to rise as many outsiders flowed into the city for work while the area of arable land decreased, with farmers happy to make over their lands to the factories for handsome compensations.
Wen seized the opportunity and rented 26.7 hectares of farmland. He also persuaded his relatives and friends to join him.
In 2000, the vegetable wholesaler in the area changed his career and introduced the Hong Kong vegetable market to Wen. He quit farming and now is "boss Wen", driving a van to purchase vegetables from farmers and selling them to the trade center in Dongguan.
"I deal with more than two tons of vegetables every day," he says.
A typical day for Wen begins with his mobile phone's incessant ringing from 8 am.
"Retailers call to place orders while farmers call to sell their produce," he says.
By 9 am, growers carrying bundles of newly gathered vegetables, such as watercress, in large baskets arrive at Wen's doorstep. His van is soon filled with about 750 kg of vegetables.
He then delivers them to the Shijie Runfeng International Vegetable Trade Center, which provides about 700 tons of vegetable to Hong Kong every day, accounting for more than 30 percent of Hong Kong's imported vegetables.
After being inspected for pesticide residue, the vegetables are packed into foam boxes lined with ice to keep them fresh.
By evening, they have made their way into numerous Hong Kong kitchens.
Wen reveals some tricks of his trade, saying "Prices increase in cold and rainy weather while decreasing in warm weather. Purchase more when prices rise and less when they fall".
"Also, stop spraying insecticides a week before the harvest," he adds.
"Although seed and fertilizer costs are increasing, as also the rent on land, vegetable growers can still make money as there is a huge market."
However, he does worry that they may lose their rented farmland someday as land is constantly being taken back to put to other uses.
Huang Zhaohua contributed to the story.
A US electronics company invented a charger that draws its power from Wifi signals, according to TGDaily.com.
The "Green Seeds" chewing gum bottle designed by Jiang Gonglue makes it easier for you to deal with gum residue.
A French graduate designed a kettle using an incandescent bulb to heat water, according to dezeen.com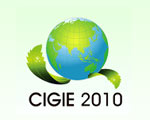 The China International Green Industry Expo 2010 (CIGIE 2010) is an important international green industry exhibition hosted by the Chinese government and held at the Beijing Exhibition Center, Nov 24 to 27.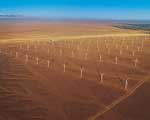 China Wind Power 2010 is the largest and most important international wind power conference and exhibition in China.
TradeWinds Shipping China 2010 moves to examine every important facet of the shipping industry's fortunes.