Shanghai pollution reaches a new high
By Qian Yanfeng (China Daily)
2010-11-25 07:57
| | |
| --- | --- |
| | |
SHANGHAI - China's largest metropolis has suffered from high levels of pollution since early November, with pollution index figures far higher than those recorded during the six months of the World Expo.
As of Wednesday, the city has witnessed its air pollution index passing 100 for eight days this month, the worst readings in the past five years.
China's environmental standards rate a reading below 50 as "excellent", from 50 to 100 as "good" and above 100 as "polluted".
The latest pollution occurred on Monday when the index reached 107. On Nov 13 it skyrocketed to 370, the highest level in the past decade.
When the index exceeds 300, even healthy people are likely to experience reduced endurance during physical activities, and are likely to suffer strong irritations and other symptoms.
Local residents started to complain about poor air a day after the World Expo finished, when the index hit 156 on Nov 1, the highest level since March. Readings for the next day dropped to 138 and rose again to 151 on Nov 8.
The recent pollution data stood in sharp contrast to figures recorded during the multibillion-yuan fair, when more than 98 percent of the days were recorded as "good".
"It seems things have returned to what they were before the Expo. I guess it is because many of the compulsory measures to fight air pollution have come to an end," said local resident Zhao Yi'an.
The city's air-monitoring center blamed worsening air conditions on sandstorms which swept across northern China on Nov 11 and carried dust as it moved south.
There are also higher risks of air pollution in Shanghai during winter as the cold wave brings polluted air from inland provinces, the center said.
It also said Shanghai did not close factories or halt their production for the sake of the Expo, which means air quality should not have deteriorated because the event came to an end.
Still, many people believe the resumption of construction work after the Expo and the easing of pollution controls in suburban and rural areas have contributed to the recent increase in pollution.
Many construction sites in the city were told to stop work during the Expo to ensure smooth traffic flow and good air quality. The government also prohibited farmers from burning straw, which is a major source of air pollutants, and launched clampdowns on heavily polluting trucks.
Shu Jiong, a climate professor from the Shanghai-based East China Normal University, said although there were "outside influences" on the recent surge in air pollutants, the government still needs to build up long-term environmental protection mechanisms to ensure hard-earned benefits from the Expo would not be wasted.
"It's about building an integrated system, which includes better management of construction sites so that they control dust emissions, as well as reduced ownership of private cars and encouragement for people to use public transport," he said.
Shu added that many construction sites were again raising large clouds of dust.
"The government should abandon the short-sighted attitude that priority is given to a specific event without sustained efforts to keep the measures in place for lasting improvement," he said.
For Yang Qian, a resident of Guangzhou, poor air quality in Shanghai bodes ill for her city, which is hosting the 16th Asian Games.
She's worried that pollution affects the city again after the games because the government has only brought in temporary measures, such as the odd-and-even license plate rule, which allows cars onto the roads on alternate days, and the production ban on polluting enterprises.
Still, there are a number of people who believe that such measures will pay off in the long run.
"It's true we've had poorer air after the Olympics, following the lifting of bans on cars," Beijing resident Zhang Ting said.
"But it's still much better than in the years before the event with the shutdown and relocation of many polluting enterprises."
A US electronics company invented a charger that draws its power from Wifi signals, according to TGDaily.com.
The "Green Seeds" chewing gum bottle designed by Jiang Gonglue makes it easier for you to deal with gum residue.
A French graduate designed a kettle using an incandescent bulb to heat water, according to dezeen.com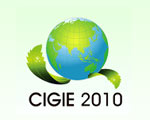 The China International Green Industry Expo 2010 (CIGIE 2010) is an important international green industry exhibition hosted by the Chinese government and held at the Beijing Exhibition Center, Nov 24 to 27.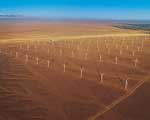 China Wind Power 2010 is the largest and most important international wind power conference and exhibition in China.
TradeWinds Shipping China 2010 moves to examine every important facet of the shipping industry's fortunes.