Batteries still drag 'green vehicle' effort
By Gong Zhengzheng (China Daily)
2010-11-15 07:54
| | |
| --- | --- |
| | |
Electric vehicles are most commonly seen in public transport today. A recent study by JD Power envisions worldwide sales of 5.2 million hybrid and battery electric vehicles in 2020. [Photo/Daily]
After 100 years, efficient power storage remains hurdle for electric cars
BEIJING - Combined global sales of hybrid and battery electric vehicles are expected to total 5.2 million units in 2020, about 7.3 percent of the 70.9 million passenger vehicles forecast to be sold worldwide that year, according to a recent report from JD Power and Associates.
Of those 5.2 million vehicles, 3.9 million units are expected to be hybrids, with sales coming mostly in the US (1.7 million units), Europe (977,000) and Japan (875,000), the report said. Fewer than 100,000 are expected to be sold in China in 2020.
Of the 1.3 million battery electric cars sold, Europe and China will account for 742,000 and 332,000 units respectively. About 100,000 will be sold in the US and a similar number in Japan, the report said.
Global sales of hybrids and battery electric vehicles are expected to reach 954,000 units this year, or 2.2 percent of the 44.7 million vehicles projected to be sold through the end of 2010.
The report noted it will be difficult to convince large numbers of consumers to switch from conventionally powered passenger vehicles.
It said that a consumer migration to alternative powertrain technologies will most likely require significant events such as soaring petroleum prices, a breakthrough in green technology that sharply reduces costs or coordinated government policies to entice consumers.
But none of the scenarios are likely during over next decade based on current information, it said.
"While considerable interest exists among governments, media and environmentalists in promoting (alternative energy cars), consumers will ultimately decide whether these vehicles are commercially successful or not," said John Humphrey, senior vice-president of automotive operations at JD Power.
"We don't anticipate a mass migration to green vehicles in the coming decade," Humphrey said.
Consumer sentiment
According to the report, consumer concerns include:
Dislike the look or design
Worries about reliability of new technologies
Dissatisfaction with overall power and performance
Anxiety about driving range
Concern about the time needed to recharge battery packs
Yet more important are the personal financial implications of deciding to purchase an alternative-energy vehicle, the report said. While many consumers around the world say they are interested in the vehicles for the expected fuel and environmental savings, interest declines significantly when they learn the price tag.
While governments of the world's largest automobile-producing nations have schedules in place for improving fuel economy and reducing emissions, there is little consensus on the timing or way to achieve objectives, the report said.
Some governments are promoting hybrids, while some are focusing on battery electric vehicles and still others are considering additional options.
Humphrey said the lack of consistency in regulations across markets is causing global automakers to hedge their bets by seeking alliances and technology-sharing agreements.
The heavy fixed costs associated with developing multiple powertrain options simultaneously are prohibitively expensive.
One unpredictable aspect of the 2020 outlook is how markets would be affected if more stringent and consistent legislation is adopted to support specific technologies, according to the report.
"In particular, China has the ability to move quickly, invest heavily in the development of one specific propulsion technology, and mandate fuel economy or emissions standards that could favor a particular technology or require a minimum sales penetration level for vehicles with a designated technology," it said.
Given the size and continued growth of the Chinese auto market, such a coordinated regulatory environment might allow Chinese companies to achieve economies of scale and drive down the cost of alternative-energy vehicles, it added
Same shortcomings
While they offer an interesting alternative for the future, vehicles powered by batteries still have many of the shortcomings they had 100 years ago, according to the report.
The problems include limited driving range, extended recharging times, limited support infrastructure and the high cost of battery packs.
Reducing emissions was not an important factor in the development of battery-based vehicles 100 years ago, but it has been a significant driver behind their development today, the report said.
For many governments, the primary goal of using alternative powertrains is to reduce exhaust emissions, and it is not clear how much reduction can be achieved at present.
"We don't want to replace tailpipe emissions with the emissions from coal- and oil-fired power plants that produce electricity," said Humphrey. "We have to look at the carbon footprint of the entire energy chain."
A US electronics company invented a charger that draws its power from Wifi signals, according to TGDaily.com.
The "Green Seeds" chewing gum bottle designed by Jiang Gonglue makes it easier for you to deal with gum residue.
A French graduate designed a kettle using an incandescent bulb to heat water, according to dezeen.com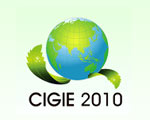 The China International Green Industry Expo 2010 (CIGIE 2010) is an important international green industry exhibition hosted by the Chinese government and held at the Beijing Exhibition Center, Nov 24 to 27.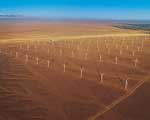 China Wind Power 2010 is the largest and most important international wind power conference and exhibition in China.
TradeWinds Shipping China 2010 moves to examine every important facet of the shipping industry's fortunes.