EU backs bid to cut emissions
By Li Jing (China Daily)
2010-11-08 07:00
| | |
| --- | --- |
| | |
BEIJING - The European Union (EU) is working with China on arrangements for a pilot scheme on carbon trading in the world's biggest developing country, said Jos Delbeke, director-general of the European Commission's (EC) climate team.
Related readings:


 China strides forward cutting CO₂emissions


 China should choose low-carbon urbanization


 Green legacy sprouts in Shanghai


 China sets emission cuts as 'binding goals' in 2011-15

During a two-day workshop with officials from China's National Development and Reform Commission (NDRC), the top economic planner that also oversees climate issues, the two sides discussed "operational details", such as how to verify and register carbon credits, which is necessary for the program, Delbeke said in Beijing over the weekend.
The discussions took place independently of international climate negotiations for reaching an agreement on reducing global greenhouse gas emissions, he noted.
The NDRC is still in the process of selecting a suitable host - a province or city - to try out the cap-and-trade system, in an effort to create a market-based tool that will enable China to reach its target of reducing carbon intensity by 40 to 45 percent by 2020, according to Delbeke.
Carbon-intensive manufacturing and power industries, such as steel and cement, are possible candidates for the pilot project, he said, adding that the system is likely to be put in place during the period covered by 12th Five-Year Plan (2011-2015).
"It would involve internal decisions by the Chinese authorities, but members of the EU are happy to share their experience and expertise," he said.
A group of NDRC officials are due to embark on a study tour of Europe in mid-December, when they will visit the EC, the regulator of the EU Emission Trading Scheme, the world's largest cap-and-trade program.
On the international front, Delbeke said the EU will back the United States at the Cancun climate conference in late November in pressing China for more transparency on its domestic efforts to reduce carbon emissions.
The US and China, the world's two major producers of carbon emissions, clashed last month at United Nations climate talks in Tianjin over the issue of how to verify the efforts carried out by developing countries to cut their emissions.
While the US insisted that emerging economies should monitor, report and verify their domestic efforts in the same manner as developed countries, China's top climate negotiator, Xie Zhenhua, said that the country would only accept "non-invasive" international consultation and analysis of its voluntary efforts to cut emissions.
"I think the US is making a valid point on transparency, which is a fundamental issue that needs to be resolved," Delbeke said.
"If we are going to share our efforts to combat climate change, we are going to need transparency," he said.
But some Chinese experts rejected the claim, saying it will sabotage the foundation of the UN forum on climate negotiations, which is based on common but differentiated responsibilities between developing and developed countries.
"It's one thing to carry out carbon auditing domestically, but quite another for that to be placed under international scrutiny," said Wang Ke, a climate policy researcher at Renmin University of China, based in Beijing.
Delbeke said there is a need for a minimum set of international rules, which will be negotiated at Cancun.
A US electronics company invented a charger that draws its power from Wifi signals, according to TGDaily.com.
The "Green Seeds" chewing gum bottle designed by Jiang Gonglue makes it easier for you to deal with gum residue.
A French graduate designed a kettle using an incandescent bulb to heat water, according to dezeen.com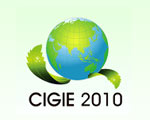 The China International Green Industry Expo 2010 (CIGIE 2010) is an important international green industry exhibition hosted by the Chinese government and held at the Beijing Exhibition Center, Nov 24 to 27.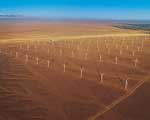 China Wind Power 2010 is the largest and most important international wind power conference and exhibition in China.
TradeWinds Shipping China 2010 moves to examine every important facet of the shipping industry's fortunes.