Barbecue lovers skewered
By Zheng Caixiong (China Daily)
2010-11-06 13:54
| | |
| --- | --- |
| | |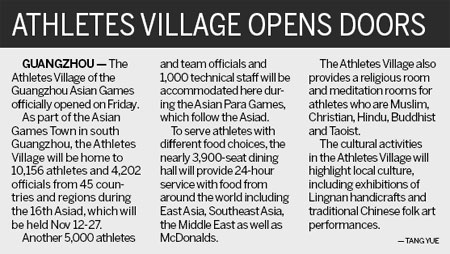 GUANGZHOU - Lovers of barbecue food are feeling a little hungry as major barbecue venues in this provincial capital have been closed to ensure good air quality for the upcoming 2010 Asian Games and Asian Para Games.
"I enjoy going out for barbecues, but now I can't," Feng Daiyan, a local white-collar worker, told China Daily on Friday.
Feng, 30, said he usually goes to a barbecue with friends, colleagues or family members every month.
"Barbecues are my favorite food in the autumn and winter, and I hope Guangzhou's outdoor barbecue business will re-open soon after the Games," he added.
Authorities in Guangzhou issued a special notice late last month banning outdoor barbecues between Nov 1 and Dec 20.
The Asian Games will open next Friday and end on Nov 27, while the first-ever Asian Para Games run Dec 12-19.
Guangzhou resident Wang Chunsheng also said the government should not ban the barbecues that many local residents like, even when the Asian Games are in progress.
"Barbecues do not cause major air pollution, and the government is being a little too sensitive," Wang said.
A staff member from a barbecue venue in Dafushan Forestry Park in Guangzhou's Panyu district, where the Asian Games Town is located, said they closed two weeks ago.
By Friday, only three barbecue venues were open in Guangzhou. They said they had not been told to stop by their upper authorities.
"The bureau will soon issue a special notice to require the barbecue venues which are still in business to stop," said an official from the Guangzhou Bureau of Park and Forestry who declined to be named.
However, housewife Huang Wenjuan said it was understandable and acceptable for the government to ban barbecues to improve the city's air quality during the Asian Games as the city's authorities have promised a rich, wonderful, harmonious and largest-ever Asian Games.
Barbecue venues started becoming popular in the early 1990s. The city once had more than 100 registered barbecue venues, with most enjoying brisk business.
But many venues, particularly those in parks and the city's major scenic spots, have been gradually shut down since 2004 when a growing number of local residents complained the barbecues caused pollution.
A US electronics company invented a charger that draws its power from Wifi signals, according to TGDaily.com.
The "Green Seeds" chewing gum bottle designed by Jiang Gonglue makes it easier for you to deal with gum residue.
A French graduate designed a kettle using an incandescent bulb to heat water, according to dezeen.com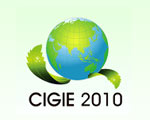 The China International Green Industry Expo 2010 (CIGIE 2010) is an important international green industry exhibition hosted by the Chinese government and held at the Beijing Exhibition Center, Nov 24 to 27.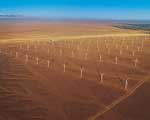 China Wind Power 2010 is the largest and most important international wind power conference and exhibition in China.
TradeWinds Shipping China 2010 moves to examine every important facet of the shipping industry's fortunes.