CDB to finance China Three Gorges Co $11b
(Xinhua)
2010-10-27 16:35
| | |
| --- | --- |
| | |
BEIJING - China Development Bank (CDB) will offer China Three Gorges Corporation (CTGC) more than $11 billion in financial support over the next five years, said the bank on Wednesday.
From 2010-2015, a total of 50 billion yuan ($7.2 billion) and $4 billion will be offered to CTGC for its new energy projects such as hydropower and wind power projects and contract projects overseas, according to an agreement signed by the two sides on Wednesday.
Related readings:


 CDB to launch 3b yuan RMB-denominated bonds in HK


 CDB's 2009 net profit surges 54%


 Water levels of Three Gorges Dam reaches new highs


 Generators of Three Gorges Dam reach design capacity of 18.2m kilowatt
CDB will continue to offer loans and use a variety of investment vehicles to support CTGC, said CDB President Chen Yuan. The agreement marked the deepening cooperation between CDB and CTGC, said Cao Guangjing, chairman of the company.
The water level of the Three Gorges Dam, the world's largest water control and hydropower project developed by CTGC, reached its designed highest mark on Tuesday.
So far, the company has borrowed more than $11 billion from CDB and received loans of over $8 billion to date.
A US electronics company invented a charger that draws its power from Wifi signals, according to TGDaily.com.
The "Green Seeds" chewing gum bottle designed by Jiang Gonglue makes it easier for you to deal with gum residue.
A French graduate designed a kettle using an incandescent bulb to heat water, according to dezeen.com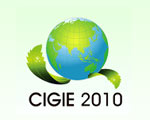 The China International Green Industry Expo 2010 (CIGIE 2010) is an important international green industry exhibition hosted by the Chinese government and held at the Beijing Exhibition Center, Nov 24 to 27.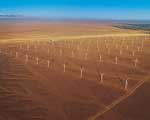 China Wind Power 2010 is the largest and most important international wind power conference and exhibition in China.
TradeWinds Shipping China 2010 moves to examine every important facet of the shipping industry's fortunes.