Silver Lake invests in Chinese clean tech firm
(Agencies)
2010-10-22 17:10
| | |
| --- | --- |
| | |
Private equity firm Silver Lake has invested in a Chinese energy efficiency firm Nobao Renewable Energy Holdings, seizing growth opportunities in China's booming green sector,Reuters reported on Thursday.
Related readings:

 China becomes global leader in clean energy: study

 Clean energy cooperation would be 'win-win'

 Nation best bet for renewable energy projects

 Not funds, but eligible green projects are the key
Silver Lake's investment in Nobao marks the company's first in the Chinese clean technology industry, the company's managing director said in a statement.
"Increasing demand for clean technology, and the Chinese government's focus on a greener economic future, we are optimistic about Nobao's prospects and believe that the company is well-positioned to continue its impressive growth," he said.
The Shanghai-based provider of energy efficiency technologies taps geothermal technology which can be used in power heating and cooling and hot water supply systems in commercial and residential buildings.
Silver Lake said Nobao's fully-integrated geothermal technology typically can save up to 70 percent of energy consumption compared to conventional fuel- and electricity-based systems.
A US electronics company invented a charger that draws its power from Wifi signals, according to TGDaily.com.
The "Green Seeds" chewing gum bottle designed by Jiang Gonglue makes it easier for you to deal with gum residue.
A French graduate designed a kettle using an incandescent bulb to heat water, according to dezeen.com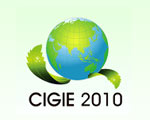 The China International Green Industry Expo 2010 (CIGIE 2010) is an important international green industry exhibition hosted by the Chinese government and held at the Beijing Exhibition Center, Nov 24 to 27.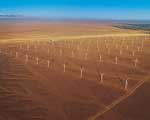 China Wind Power 2010 is the largest and most important international wind power conference and exhibition in China.
TradeWinds Shipping China 2010 moves to examine every important facet of the shipping industry's fortunes.