Bankers yet to jump on the green bandwagon
By Wang Bo (China Daily)
2009-12-31 08:08
| | |
| --- | --- |
| | |
As a pioneering entrepreneur in China's environmental protection industry, Wen Yibo is no doubt upbeat about the prospects for his company. But a major hurdle now facing the 44-year-old is how to raise capital for business expansion.
"Access to capital is a serious bottleneck constraining the growth of start-up companies in low-carbon industries," said Wen, head of Sound Group, a Beijing-based environmental protection company specializing in wastewater treatment.
"We cannot afford to raise funds in the capital markets due to investor demand for high returns, and banks are usually reluctant to lend to technology-intensive companies that lack tangible collateral," he said.
Wen's concerns are shared by many entrepreneurs engaged in China's environmental protection and other sunrise, low-carbon industries, which expect to undergo accelerated development on the back of the nation's industrial-restructuring drive.
In a statement issued on Dec 23 by the nation's top financial authorities, the government is urging domestic financial institutions to adjust their lending structure in order to support key national and emerging low-carbon industries, while at the same time helping to restrain overcapacity in other sectors.
While commercial lenders have expressed an interest in exploring the largely untapped low-carbon sector, they remain wary over the inherent risks involved, including a lack of expertise lending to the sector.
But analysts say a fundamental change in the way banks lend is not likely to take place in the coming year, and mainstream lending will continue to flow to government-backed projects and State-owned enterprises.
Related readings:


 China undertaking low-carbon development: official


 Low-carbon innovation versus trade war


 China on track of low-carbon development


 China builds a low-carbon future
"It would be easier for the government to call for bank lending to exit from traditional energy-intensive and environmentally unfriendly industries, Chen Xi, a banking analyst at First Capital Securities, said.
But when it comes to loan candidates, banks have to make decisions based on their own commercial interests, Chen said.
Liu Mingkang, chairman of China Banking Regulatory Commission, warned commercial banks against the potential risks involved and has called for comprehensive policy support - in addition to tax breaks - to support the sustainable development of emerging industries during the current "economic transition".
"If the profitability of emerging industries rises as a result of policy support, commercial banks will have more incentive to offer more loans," the chairman said at a financial forum earlier this month.
The nation's historic lending spree this year has drawn widespread concern that Chinese banks could face financial challenges if massive bad loans emerged, eroding bank balance sheets in the coming years.
A US electronics company invented a charger that draws its power from Wifi signals, according to TGDaily.com.
The "Green Seeds" chewing gum bottle designed by Jiang Gonglue makes it easier for you to deal with gum residue.
A French graduate designed a kettle using an incandescent bulb to heat water, according to dezeen.com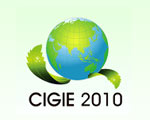 The China International Green Industry Expo 2010 (CIGIE 2010) is an important international green industry exhibition hosted by the Chinese government and held at the Beijing Exhibition Center, Nov 24 to 27.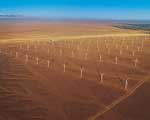 China Wind Power 2010 is the largest and most important international wind power conference and exhibition in China.
TradeWinds Shipping China 2010 moves to examine every important facet of the shipping industry's fortunes.