China's 1st environmental industry fund established
(Xinhua)
2009-12-29 11:53
| | |
| --- | --- |
| | |
China's first fund for environmental industry was launched Monday in Beijing, aiming to promote investment in the country's environment-related sectors.
The Environment Industry Fund, run by China General Technology Investment Fund Management Corp, is expected to raise 2 billion yuan ($292.8 million) in the first stage.
The company will also set up a parallel $300-million overseas fund.
The money-raising will be finished by the second quarter in 2010 and the money will be invested in water industry, solid waste disposal, renewable energy, energy conservation and emission cuts sectors, said Liu Debing, chairman of the company.
The project came after the Chinese government announced to reduce carbon dioxide emission per unit of gross domestic product by 40 percent to 45 percent by 2020 compared with the level of 2005.
Related readings:


 Environment stocks gain on China's carbon target


 China drafting plan for environment industry


 China, US sign MOU on energy, environment


 China: Will ensure stimulus protects environment
Li Dang, general manager of China General Technology Group (Genertec), major stakeholder of the fund management company, said that the investment conformed to adjustment in China's industrial investment policy and is expected to reap good returns.
Chinese Premier Wen Jiabao told Xinhua in an exclusive interview Sunday that the government would gear more investment to energy conservation and emission cuts sectors in 2010.
The China General Technology Investment Fund Management Corp was founded jointly Monday by Genertec and investment agencies with a registered capital of 50 million yuan.
A US electronics company invented a charger that draws its power from Wifi signals, according to TGDaily.com.
The "Green Seeds" chewing gum bottle designed by Jiang Gonglue makes it easier for you to deal with gum residue.
A French graduate designed a kettle using an incandescent bulb to heat water, according to dezeen.com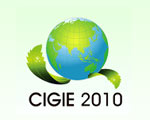 The China International Green Industry Expo 2010 (CIGIE 2010) is an important international green industry exhibition hosted by the Chinese government and held at the Beijing Exhibition Center, Nov 24 to 27.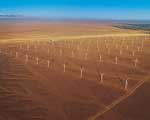 China Wind Power 2010 is the largest and most important international wind power conference and exhibition in China.
TradeWinds Shipping China 2010 moves to examine every important facet of the shipping industry's fortunes.