ADB develops new tech to cut China emissions
(Xinhua)
2009-07-09 13:49
| | |
| --- | --- |
| | |
MANILA: The Asian Development Bank (ADB) will help develop a new technology that will substantially reduce greenhouse gas (GHG) emissions in China, the bank announced on Thursday.
ADB will provide a $1.25-million technical assistance to fund the bulk of the $1.55-million project in northern Chinese city of Tianjin and the rest of fund will come from the Chinese government, ADB said.
ADB's technical assistance will be sourced from the Climate Change Fund and technical assistance special fund.
The technical assistance will produce a comprehensive road map for carbon dioxide capture and storage (CCS) demonstration projects, as well as policies, legal and regulatory frameworks to promote CCS use. It will also identify priority demonstration projects and their financing needs, as well as undertake capacity assessment and comprehensive capacity development in critical areas of CCS demonstration.
The CCS application on high-efficiency coal-fired power plants allows the capture and permanent storage of almost all of the carbon dioxide emissions. CCS application is particularly suited to the integrated gasification combined cycle (IGCC) power plant, which turns coal into synthetic gas to power gas turbines. The impurities from synthetic gas, including carbon dioxide, can be removed or captured before its combustion, which allows low-cost capture from a power plant.
Related readings:


 Historic perspective of fighting against greenhouse gas emissions by developed and developing economies


 UN wants to tame more greenhouse gases


 Japan to cut greenhouse gas emissions 15 % by 2020


 Greenhouse gases highest for 800,000 years


 China eyes 20% renewable energy by 2020
The technical assistance supports China's plan to develop its first IGCC demonstration power plant in Tianjin, which is lined up for possible ADB financing under the Country Programming Mission ( 2009-2011).
"CCS is in its early stage of development globally, and demonstrations projects need to be undertaken," said Ashok Bhargava, senior energy specialist of ADB's East Asia Department. "The full benefit of such a technology cannot be achieved unless it is used in major coal-based developing economies such as India and China."
China is the world's second-largest energy consumer after the United States and has the fastest growing energy sector globally in terms of consumption and generation. As of 2007, nearly 83 percent of the country's total generation came from burning coal.
A US electronics company invented a charger that draws its power from Wifi signals, according to TGDaily.com.
The "Green Seeds" chewing gum bottle designed by Jiang Gonglue makes it easier for you to deal with gum residue.
A French graduate designed a kettle using an incandescent bulb to heat water, according to dezeen.com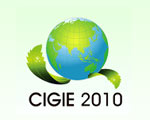 The China International Green Industry Expo 2010 (CIGIE 2010) is an important international green industry exhibition hosted by the Chinese government and held at the Beijing Exhibition Center, Nov 24 to 27.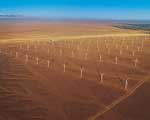 China Wind Power 2010 is the largest and most important international wind power conference and exhibition in China.
TradeWinds Shipping China 2010 moves to examine every important facet of the shipping industry's fortunes.