Bohai Capital emerges onto the global stage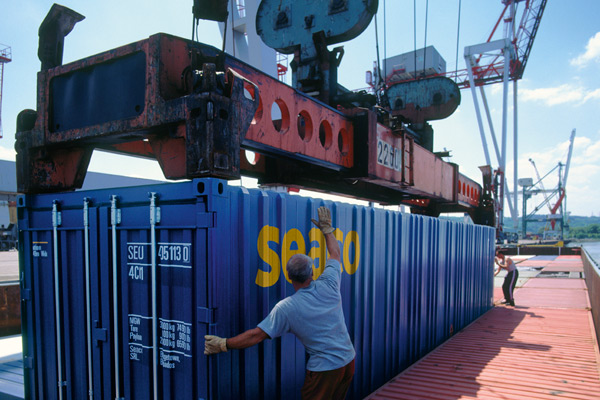 Chinese-made containers bearing the name of Seaco are loaded. [Photo provided to chinadaily.com.cn]
If you take a trip to see Shanghai's ports, there is a good chance you'll see the Chinese-made containers baring the name of Seaco, the world's second-largest container lessor.
This scene takes place at Seaco's 176 port locations in 49 countries everyday, part of the Made in China phenomenon of the Chinese manufacturing industry. The most intriguing part is that Seaco, as a financing service provider in specific fields, is actually owned by a Chinese enterprise.
Bohai Capital Holding, the parent company of Seaco, is listed on the Shenzhen Stock Exchange in China. As an international financial group principally engaged in specialized finance leasing business, it owns over 30 operating centers around the world and provides customers with leasing and financing services for products such as aircraft, containers, infrastructure and high-end equipment.
The company has been accelerating its emergence onto the international stage, particularly under the Belt and Road Initiative, aiming to boost Chinese enterprises' international influence.
"To be a leading global leasing company, we are committed to international cooperation," said Wang Jingran, vice-president of investment at Bohai Capital.
In 2013, Bohai Capital completed the acquisition of Seaco and soon helped it to become the world's second-largest container leasing company. Following that, Bohai continued to expand its aircraft leasing business by acquiring the New York Stock Exchange listed aircraft leasing company Avolon in 2016, as well as CIT's aircraft leasing arm in 2017. It thus empowered itself to become the world's third-largest aircraft leasing company.
To date, Bohai Capital, as a Chinese company, has finally paved its way to becoming a key player on the international stage of the leasing industry.
"The leasing business in aircraft and containers has large scale effects. By acquiring top-notch leasing companies, we can enhance our international competitiveness and learn from the overseas management experience, to provide better services to the domestic market," Wang said.
In 2016, Bohai Capital invested 40.84 billion yuan ($6.18 billion) in more than 10 industries, including infrastructure, civil aviation and new energy, to support the development of the domestic real economy in China.
As an expert in guiding Chinese companies in their bid to go global, Bohai Capital has also conducted business under the Belt and Road Initiative to enhance Chinese enterprises' competitiveness in global markets.
"Covering a large population and a huge economic scale, countries involved in the Belt and Road Initiative are expected to witness rapid growth, which will bring opportunities for Chinese enterprises," said ZhuoYiqun, CEO of Bohai Capital.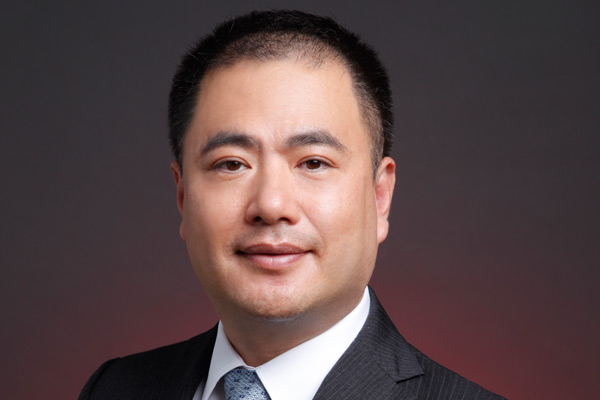 Zhuo Yiqun, CEO of Bohai Capital Holding. [Photo provided to chinadaily.com.cn]
Since 2012, the company has conducted aircraft leasing business with companies in Belt and Road-related counties such as IndiGoin India, Lion Air in Indonesia, AirAsia in Malaysia, Royal Jordanian in Jordan and SriLankan Airlines in Sri Lanka. Each deal involved an investment of more than $10 million.
In 2015, Bohai Capital expanded its strategic layout under the initiative. In 2016, it invested 60 billion yuan in the countries involved in the initiative to aid in the development of transport service industries including aviation and shipping. It has also implemented business in regions including Europe and the Middle East.
"As China has made great progress in the manufacturing industry. Chinese enterprises are grateful for policy support and industrial upgrades. We will be more than delighted to support Chinese manufacturing companies to 'go-out' and compete on the international stage to raise the profile of Chinese products," Zhuo said.
By the end of September this year, the company had established business partnerships with over 1,000 customers in more than 80 counties, covering most counties involved in the Belt and Road Initiative.
Additionally, Bohai Capital's subsidiaries have innovated their business models and effectively utilized their abundant customer and business resources in regions as Asia, Africa and Europe. The aim is to gradually allocate resources for business operation under the initiative and give full play to the domestic infrastructure and high-end equipment leasing business, laying the foundation for the future output of domestic production.
"Trade communication plays a role in national diplomacy. Chinese enterprises take full advantage of their peers' experience to both boost the local economy and expand the global market," Zhuo said.
In 2016, Tianjin Leasing Co, a subsidiary, formally signed an agreement with the Export-Import Bank of China and Brazil-based Embraer Industry, one of the world's largest aircraft manufacturers. The agreement covered the introduction of the E190 series aircraft. It marks the first official cooperation in exported aircraft between China and Brazil, playing a role in the joint exploration of third-party markets and broadening the company's international financial channels.
The overseas investment also sets up a bridge between people from different countries and China. As the employees of a Chinese company, people working for the subsidiaries of Bohai Capital, such as Avolon and Seaco, finally get a chance to see the whole, real picture of China.
"The quickly growing economy and the scale of infrastructure construction really impressed me. Only by standing here can you really feel the influence of China on the world's economy," said Domhnal Slattery, CEO of Avolon, after his first visit to China and Bohai Capital.
In the last five years, the company has bought almost 600,000 containers from domestic producers. It has exported them to 783 customers in more than 80 countries all around the world through the business network set up under the framework of the Belt and Road Initiative.
"As a leading global leasing company, Bohai Capital will pour more investment into countries involved in the B&R initiative and cooperate with domestic enterprises to help them export more high-end equipments next year," Zhuo said.