The 500th aircraft to be acquired by HNA Group, which is also the seventh Boeing 787 Dreamliner of the carrier, was delivered in Seattle on Friday.
It took 21 years for the group, China's fourth largest carrier's parent company, to increase its fleet from zero to 500.
Hainan Airlines will receive its eighth Boeing 787 aircraft in early June and the final two orders will be delivered next year.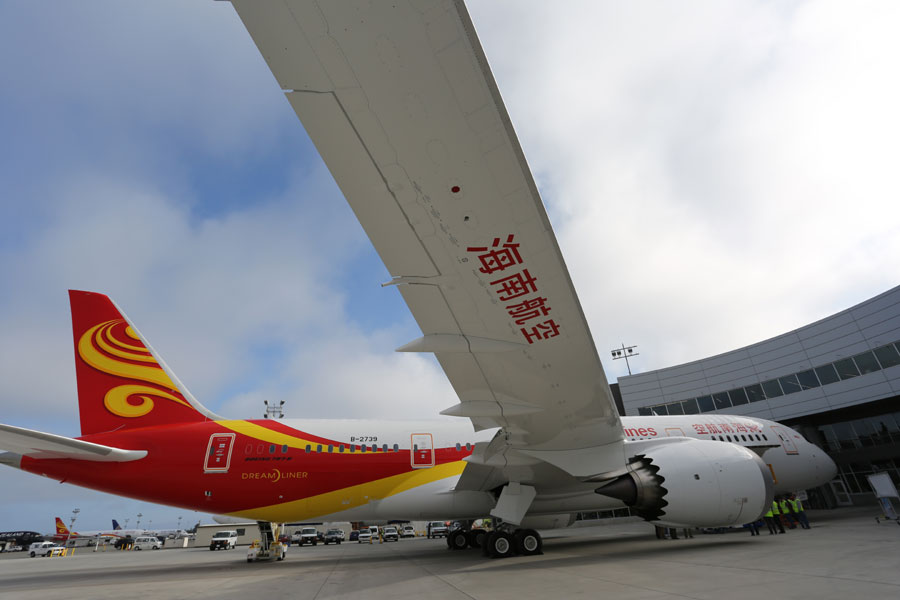 The seventh Boeing 787 Dreamliner in carrier HNA Group's fleet arrives in Seattle, May 30, 2014. [Photo by Chen Cheng / provided to chinadaily.com.cn]