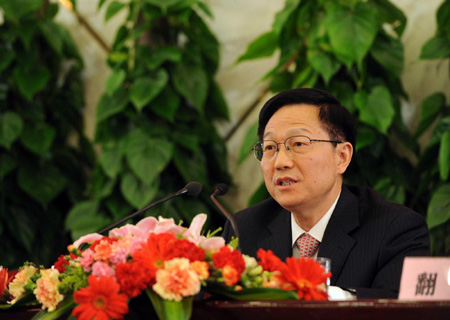 Xie Xuren, Minister of China's Finance Ministry, answers questions during a press conference on the sidelines of the 2nd session of the 11th NPC in Beijing, March 6, 2009. [Xinhua]
China will increase national reserves of grain, cotton, crude oil, non-ferrous metals and certain steel products, said a senior official on March 6.
Finance Minister Xie Xuren told a press conference during the ongoing session of the 11th National People's Congress (NPC) that the move is expected to help enterprises sell their products thus promote domestic demand.
The measure is among the central government's efforts to increase the income of low-income communities. The government is also poised to increase subsidy to farmers.